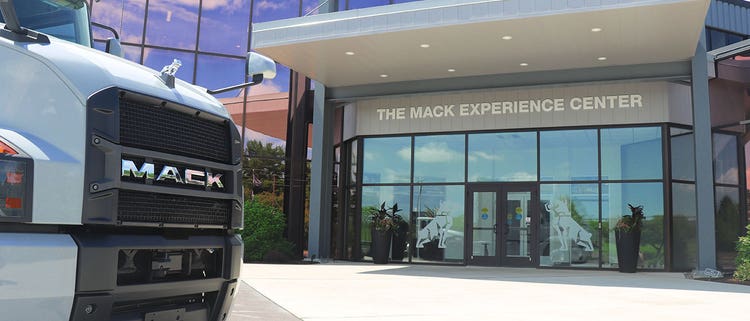 Mack Experience Center
Mack Trucks has a big story to tell, and The Mack Experience Center is the way to do just that. The Mack Experience Center, located on our 60-acre property in Allentown, Pennsylvania serves our dealers and customers allowing them to take a deep dive into Mack's rich history, complete product lineup, technology offer, manufacturing and uptime resources through innovative and engaging attractions. Talk with your local dealer to schedule your tour today.
Mack Trucks Historical Museum: Learn Mack's history through a collection of restored and preserved vintage trucks and abundant memorabilia.
Mack Product Showroom: Get a hands-on look at the entire Mack line-up and the latest product developments.
Performance Track: Experience Mack behind the wheel on our paved performance track and off-road course all within the Mack Experience Center property.
For the ultimate Mack Experience, customers are encouraged to contact their local Mack dealer to arrange an all-in-one trip that includes a visit to the Mack Experience Center and Mack Trucks Historical Museum in Allentown, PA, a tour of the Lehigh Valley Operations facility in Macungie, PA, and the Hagerstown Powertrain Development and Production facility in Hagerstown, MD. There are three additional facilities that are available for tours, the Remanufacturing Center located in Middletown, PA, Roanoke Valley Operations in Salem, VA, and the Uptime Center in Greensboro, NC.
Mack Experience Center Address:
2402 Lehigh Parkway South
Allentown, PA 18103
Telephone: (610) 351-8800
The Mack Experience Center is located in Allentown, PA off I-78 near Allentown Queen City Municipal Airport.

From I-78, you will take Exit 57 for Lehigh St. Turn left onto Lehigh St. (southbound.) Continue down Lehigh St. and turn left onto Vultee St. Continue down Vultee St. and turn right onto Grammes Rd. Follow the signs for The Mack Experience Center.

Our facility is not accessible from Fish Hatchery Road, if your GPS or mobile device directs you this route, please enter GPS directions to the Allentown Queen City Municipal Airport and follow the signs for The Mack Experience Center.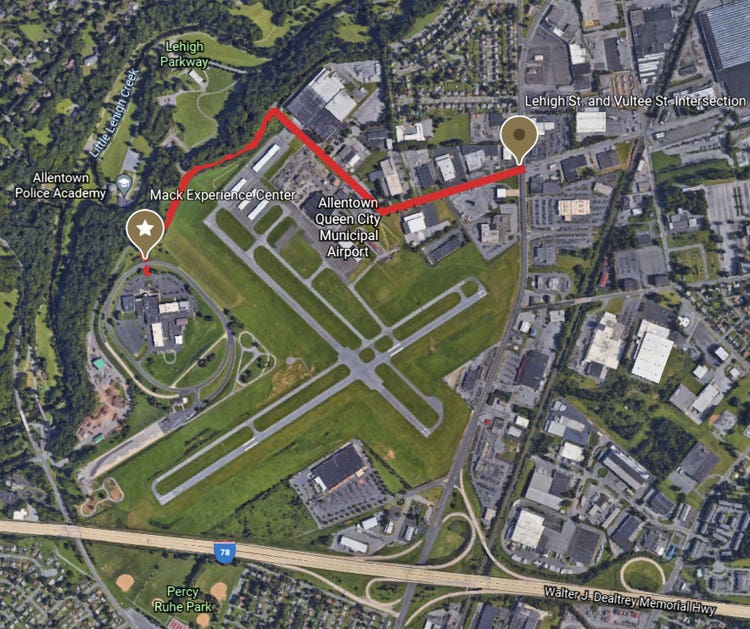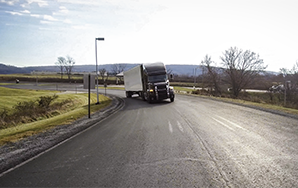 Ride and Drive an American Legend
The Mack Experience does not end until you drive on the performance track or off-course track that surround the Mack Customer Center.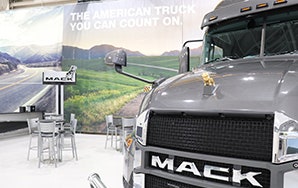 Mack Product Showroom
The Mack Customer Center product showroom displays the latest engineering achievements from Mack... stored all in one location.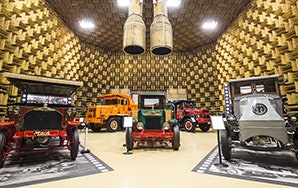 Mack Museum and the Soundroom
The Mack Museum is the authority on the history of Mack Trucks, with restored antiques and records of every truck we've ever built.