Real-time tools to save money and keep your drivers safe.
Omnitracs and Mack have partnered to offer Omnitracs Integrated Telematics, which provides real-time insight into vehicle location and driver behaviors.

With Omnitracs Integrated Telematics, fleets now have the tools to keep informed as to where their vehicles are and how they're being driven so they can spot trends and proactively manage drivers. This cloud-based solution, which requires no additional hardware, provides access to real-time data to help fleets reduce costs and help drivers stay safe on the road.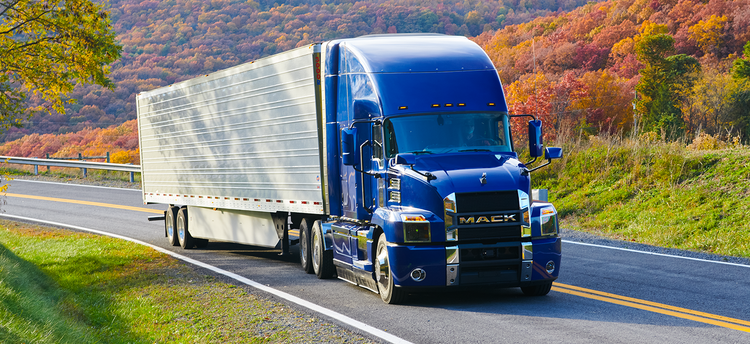 Features

Speed Tracking
Idle Monitoring
Real Time Alerts Via Email or Text Message
Tracking time spent at customer or layover stops
Integration with your Mack truck—no additional hardware to purchase
Driver Scorecards to Assess Individual Performance

Benefits

Lowers costs by reducing accidents
Reduces fuel usage and costs
Easily correct driver behaviors that are costing you money and lost productivity
No additional hardware to purchase means no downtime due to hardware installs or maintenance
Keeps drivers, and their trucks, focused on work related activities
DOWNLOAD THE OMNITRACS BROCHURE
Or visit omnitracs.com/mack.