Mack Highlights its First Electric Refuse Truck During Mack Experience Day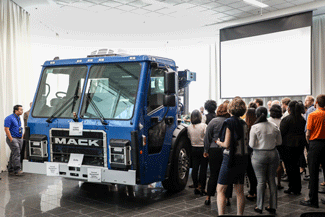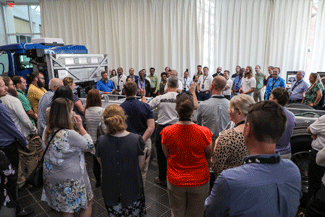 CAPTION: Mack Trucks today hosted Mack Experience Day in Greensboro, home of its world headquarters, spotlighting Mack's first fully electric Mack LR battery electric vehicle (BEV) refuse truck. The Mack® LR BEV refuse model will soon be tested by the New York City Department of Sanitation, the world's largest sanitation department, which employs 10,000 people and collects more than 12,000 tons of refuse and recyclables each day. Mack also is testing the electric LR with Republic Services.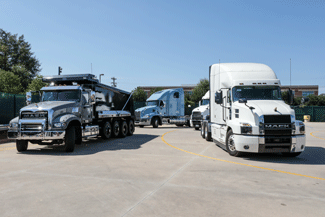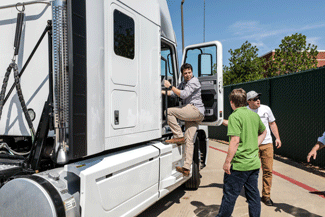 CAPTION: During Mack Experience Day, designed exclusively for employees, attendees were able to test drive the Mack Anthem®and Mack Pinnacle™highway models, and the Mack Granite®, its vocational model, on a test track onsite.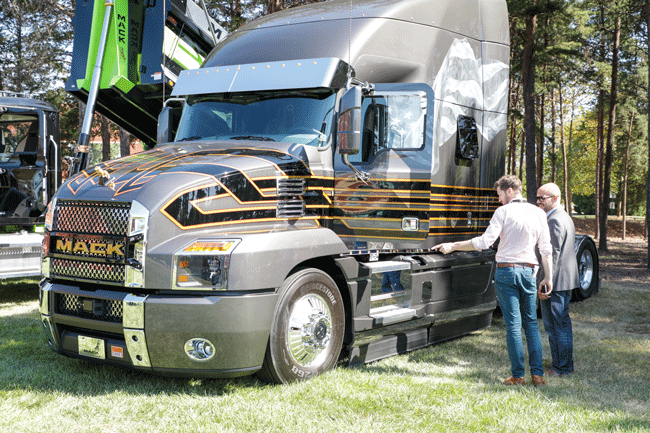 CAPTION: Employees had the opportunity to see firsthand the Grammy Awardwinning artist Zac Brown's Mack Anthem truck, customized by Brown's ZB Customs to transport merchandise during the Zac Brown Band's 26-city "Down the Rabbit Hole Live" tour.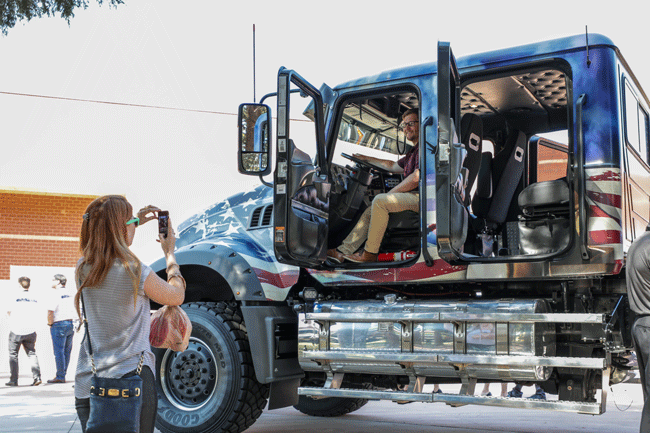 CAPTION: Jack Mack, a mega crew-cab all-wheel-drive Mack Granite pickup, was also on display. Named in honor of one of Mack Trucks' founders, John (Jack) M. Mack, the one-of-a-kind truck was built at Mack's Lehigh Valley Operations in Pennsylvania, where all Mack models for North America and export markets are built.