Pure Mack Cab, Body & Accessories
If you're looking for OEM quality parts that are road ready right off the line, make it Pure Mack.
Pure Mack Painted Parts
OEM Quality. Ready to bolt and go.
With the Pure Mack Painted Parts program, major body and paint work doesn't slow your trucks down. Find pre-painted hood/bumper combinations, cabs and other body parts in any factory color, professionally-finished and ready to install. Delivered by DEX.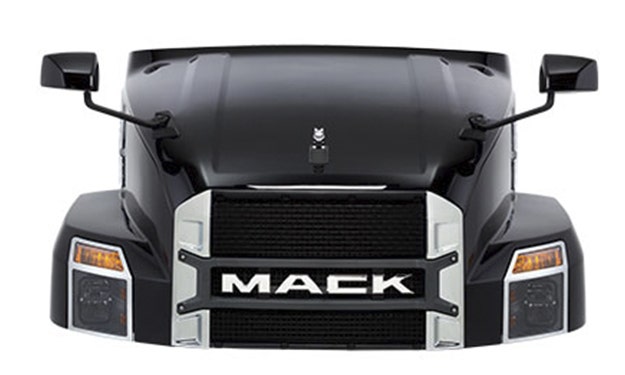 Fully-Dressed Hoods
Pre-painted in any factory color, fully-dressed hoods eliminate the hassle of ordering individual parts. Hoods are pre-fitted with mounting brackets, aero hood mirrors, a complete front grille, splash shields and more.
Available for:
Mack Anthem® (AN Model)
Mack Pinnacle™ (CXU Model)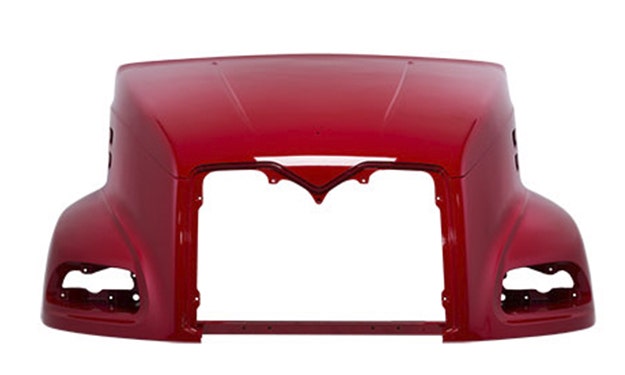 Painted Hoods
Painted hoods can relieve a huge strain on busy paint booths and body shops. By ordering a pre-painted hood, you'll increase your uptime and get your business back on track.
Available for:
Mack Anthem (AN Model)
Mack Pinnacle (CXU, PI, CHU Models)
Mack Granite® (GR, GU Models/ Axle Forward and Axle Back)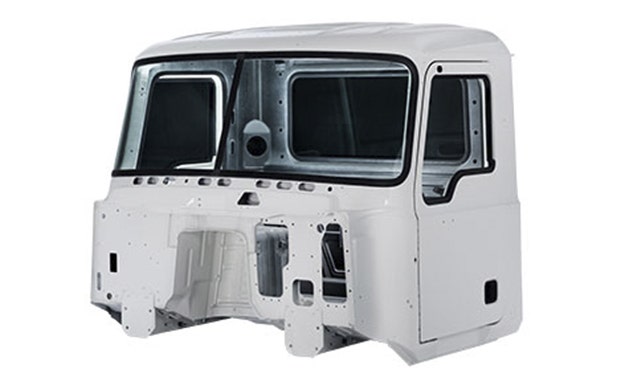 Painted and Sealed Conventional Cabs
Painted and sealed in any color, brand-new factory-built Mack conventional cabs are equipped with glass, window seals, electric window regulators, exterior door handles, door seals, and a back-of-cab lamp. Each one is designed to meet all original factory specifications and inspected by hand to ensure zero defects before shipping.
Models available for order:
Mack Anthem (AN Model)
Mack Pinnacle (PI,CXU,CHU Models)
Mack Granite (GR,GU Models)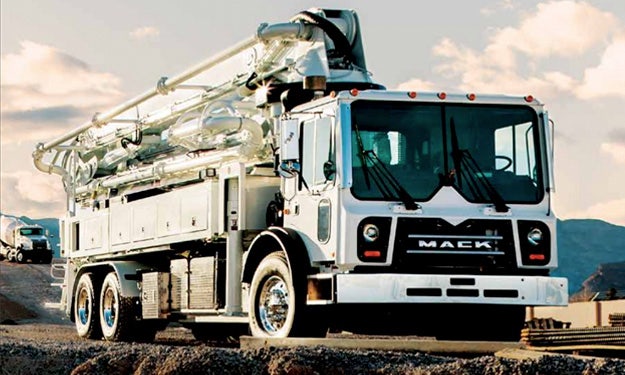 Painted and Sealed Cabovers
Cabs arrive painted and sealed, ready for the vehicle-specific interior options and wiring to be installed.
Cabover Models Available for Order
Door Configurations:
MRU

Left Hand/ Right Hand Roll-up

Right Hand Sliding

LEU

Left Hand/Right Hand Roll-up

Right Hand Fold-up

Left Hand/Right Hand Bi-fold (NYC)

LRU

Left Hand/Right Hand sit with Left Hand/Right Hand roll-up doors

Left Hand sit, Right Hand stand with eft hand roll-up, right hand fold up doors

Right hand fold up doors, Left hand/right hand sit with left hand right hand bi-fold doors (NYC)
Bulk Parts
Need a supply of frequently used parts painted and ready to install? The Pure
Mack Painted Parts Bulk Program allows you to pre-order virtually any painted part in bulk with a minimum order of 6 pieces with the same paint code. So when you're continually replacing things like bumper ends for your fleet, you've got the parts on hand.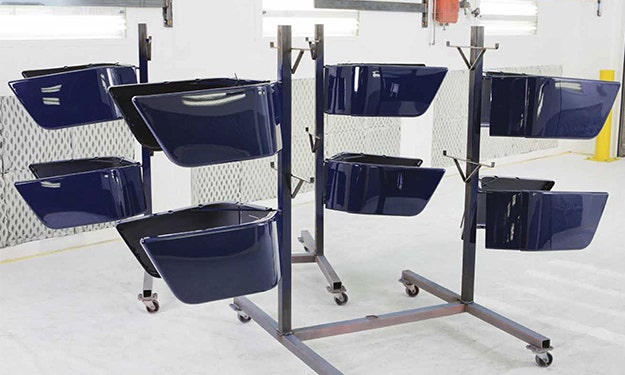 Mack Aero
Non-Mack parts might fit. But Pure Mack parts are engineered for the job. Improve your fuel economy by up to 9% on your Mack Pinnacle models with our Mack Aero packages. Choose from our available packages and parts below or get the complete fairing package to help maximize your fuel savings and efficiency. *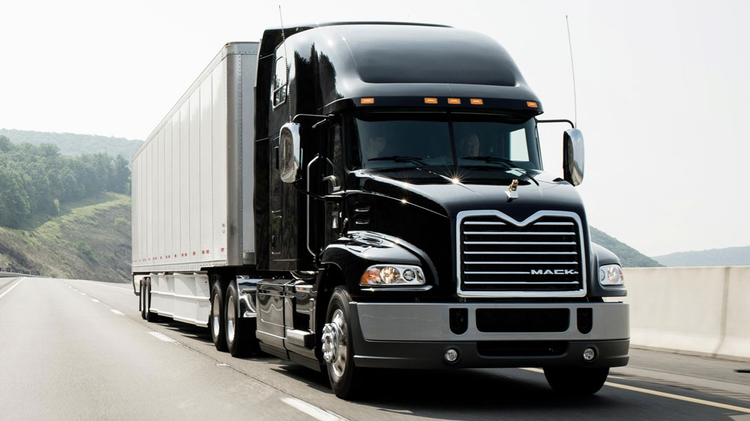 | | |
| --- | --- |
| Mack Fairings | Advantages |
| Designed specifically for Mack Pinnacle models | Delivers consistent fit and finish |
| Lightweight | Reduces overall load on the truck, improving aerodynamics and fuel efficiency |
| Less complex design | Easy to install and remove, saving you time and money |
| Manufactured with impact-resistant DCPD resin | Stands up to the toughest operating conditions for long life and unparalleled durability |
| Industry-leading nationwide warranty | Easy, no-hassle warranty |
Bumper Package: Mack bumpers have an aerodynamic design that allows air to move smoothly around and under the front of the truck.
Roof Fairing Package: Mack roof Fairing reduce drag on the cab by smoothly transferring air from the truck to the trailer.
Chassis Fairing Package: Mack chassis fairings streamline your cab to reduce airflow.
Complete Fairing Package: Install all three Mack Aero packages to realize the greatest fuel economy for your Mack Truck.
Additional Aero accessories available to improve your aerodynamics include:
Trailer skirts - reduce fuel consumption up to 6%*
Low-rolling-resistance tires - reduce fuel consumption up to 3%*
Aerodynamic mud flaps - reduce fuel consumption up to 1%*
Aerodynamic exterior mirrors - minimizes drag for better fuel economy
*Fuel economy example based on an industry standard fuel mileage of 6.5 MPG. Figures are estimates in fuel efficiency improvements. Actual results may vary depending on specific aerodynamic additions, driving conditions, driver performance and other factors. Results are not guaranteed and only apply on complete Aero Package.
Let's Talk Shop
Save time, money and hassle. Pure Mack Painted Parts and Mack Aero packages are available through your local Mack dealer. Contact your dealer for more information, or enter your zip code below to get started.