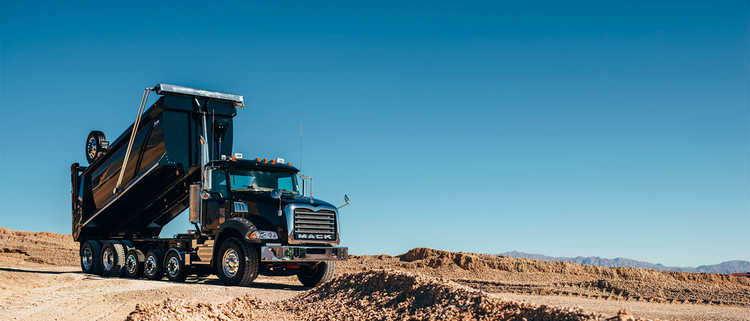 Body Builder Support FAQs
Frequently Asked Questions
Can mDRIVE RMPTO be operated during Crawler Gear usage?
For the AMT 13 and 14 Speed Transmissions the Crawler Gears are mounted forward of the Transmission Main Case which in turn drives the transmission input shaft. This design will reduce the PTO Ratio when operated in Crawler Gears 1 or 2 (C1, C2). Should the reduced PTO Speeds affect the PTO Operation for your Application, the recommendation would be to use 1st or 2nd gear for PTO operation.
What is the minimum RPM I should operate my PTO, so that my vehicle will perform Regeneration during PTO mode?
Regeneration in PTO Mode - when a vehicle is being operated in PTO mode and a diesel particulate filter (DPF) regeneration is commanded, the engine must be run at a speed above the minimum speeds listed in the tables in Body Builder Manual, Section 9, Table of Contents / Regeneration in PTO Mode. The minimum speed setting can be affected by ambient temperature and/or altitude.
On Mack mDRIVE, with PTO engaged while in neutral, and then selecting Drive the PTO stops turning. Why?
Remember that the m DRIVE is an automated manual transmission with a clutch. With the PTO engaged while in neutral, when selecting Drive, the clutch is released, then the transmission shifts into gear. When the driver takes his foot off the brake pedal and presses the throttle pedal the clutch will reengage and the PTO will start to turn again. The transmission will not shift gears and driver is limited to about 6 MPH.
Our customer chassis has an mDRIVE and has a need for moving PTO operation. What PTO is recommended?
Transmission mounted PTOs are primarily used for stand-still operation, with the gearbox in neutral. However it is possible to engage PTO in vehicle speeds up to 6 MPH. If the vehicle is to have a moving PTO operation, an m DRIVE with a REPTO or FEPTO is recommended.
What is the procedure for operating an mDRIVE mounted PTO?
Manually place the transmission in the desired PTO operating range (N1/N2) while stationary. Do not shift the range with the PTO engaged, or damage may occur. Engage the PTO also while stationary. Move the vehicle up to the operational speed which can vary slightly, based on rear axle ratio, drive tire size, engine RPM and transmission gear selected.
Can the mDRIVE shift gears with PTO active?
The m DRIVE cannot shift gears with the PTO active, as the PTO would add torque and inertia load on the synchronization components.
Can the mDRIVE rear mounted PTO be engaged while driving over 6 MPH?
The PTO cannot be engaged while driving over 6 MPH as the activation mechanism is not designed for any differential speed between PTO and gearbox. If the PTO is turned on while driving over 6 MPH, the PTO switch will illuminate, the PTO indicator will appear in the dash however the PTO will not engage. The vehicle must be brought to a complete stop, transmission shift pad set to neutral then select the range (N1/N2) while stationary.
During the body upfit, are programming the PTO parameters so the truck operates to the customer's requirements covered by the Mack warranty?
PTO parameter programming is considered part of the body upfit expense. The selling dealer or body builder is responsible for the correct application and/or specification for a vehicle sold to a customer. Vehicle application issues are not covered by the Mack warranty.
Where do I locate a power and ground source for PTO installation?
Utilization of Body Builder connectors ordered and provided by Mack are strongly recommended as your power source for Body Builder PTO installation and operation. Tapping into wiring harnesses is not recommended as it may affect message transmission within the harness. Tapping into an OEM harness will void the warranty of the harness, should it be incorrectly used to supply power to PTO equipment. Be sure to consult with your local Mack dealer when ordering trucks to ascertain proper connectors are supplied when the vehicle is manufactured. Ref: Section 3 of the Mack Body Builder Manual for the different body builder connectors that are offered.
Can I lock which Range my PTO is operated in to stop my drivers from over speeding my equipment?
Yes the m DRIVE Transmission has parameters for PTO 1 and PTO 2 operation which will prevent drivers from shifting from Low to High Split:
Split gear for Transmission PTO 1 is P1AO5; 0 = Selectable, 1 = Low Split, 2 = High Split Split gear for Transmission PTO 2 is P1AO6; 0 = Selectable, 1 = Low Split, 2 = High Split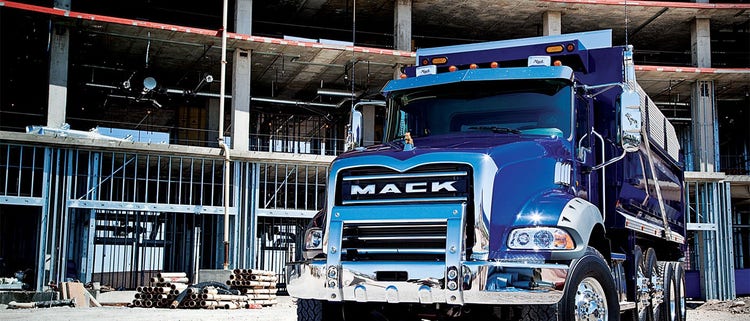 Request Assistance
If you are still having trouble finding what you are looking for, Mack Service Operations has created a Body Builder Support Group. Don't hesitate to contact us directly.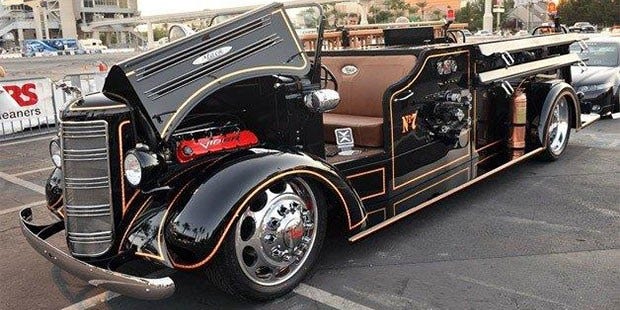 Request Custom Drawing
To request a PDF drawing or CAD file, please contact your dealer.
Body Builder News & Events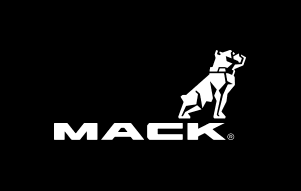 GR In-Cab Battery Box Inspection
In cab battery box option for Mack Granite Municipality and DOT Trucks with Snow Plow/Salt Spreader Application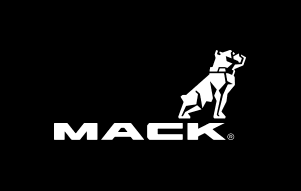 Updates to Pump Speed Calculator Tool
Pump Speed calculator has some added features that would help with Split Shaft Programming and new pump offerings.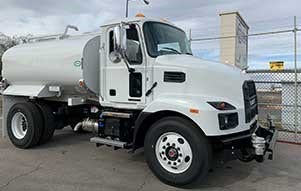 Mack Medium Duty PTO Options
A comprehensive guide to wire and set up PTO option for medium duty truck application.