m DRIVE Auto Neutral Introduced by Mack
Mack Trucks is pleased to announce that auto neutral is now available on vehicles equipped with GHG 2017 Engines and the new "F" generation m Drive. This feature is offered on the following Mack m Drive transmissions:
m Drive (Standard)
m Drive for Severe Duty
m Drive with Crawler Gears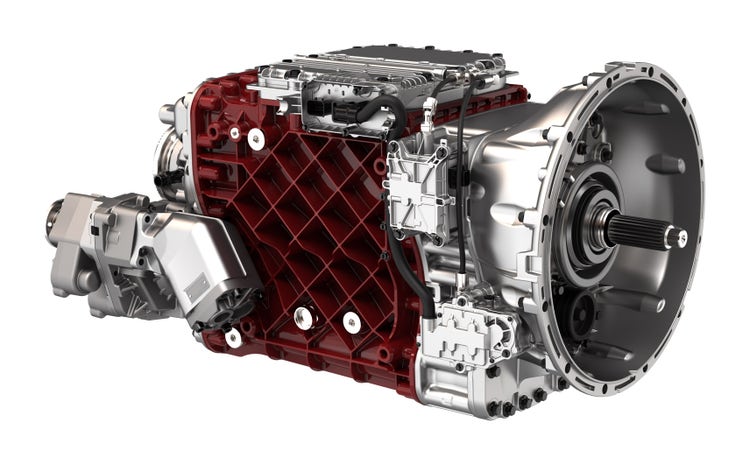 Auto neutral will put the m Drive transmission into neutral when the parking brake is set. Once the park brake is released, the shifter will need to be placed in either drive (D) or reverse (R) for the transmission to go back into gear. Auto neutral improves jobsite safety for a variety of applications such as mixers where remote throttle is often utilized.
Auto neutral will be available in TSP for order in mid-May. Effective immediately, auto neutral can be activated via the parameter (P1NFD = True) setting in the Premium Tech Tool for trucks already on the ground.
Please contact 1-877-770-7575 or e-mail Function.BodyBuilderSupport@macktrucks.com to assist with programming parameter P1NFD via Premium Tech Tool / PTT.
For more details on Auto Neutral, please review the Mack Body Builder Manual, Section 9.