Mack Fleet/Customer Training
When your technicians are trained by the certified pros at the Mack Trucks Academy, you'll quickly see increases in uptime, vehicle performance and customer satisfaction.
Hands-on Learning at a Mack Training Center
Each advanced, instructor-led course at a Mack Training Center is a focused learning experience that's professional, comprehensive and available only to Mack customers. Your technicians will gain exclusive training, product knowledge and repair insights to know when it's time to keep service in-house or send your repairs out to a Mack dealer.
Take advantage of our six North American locations or schedule an on-site training at your location. Please note that training is handled through your dealer. Please contact your dealer to sign up for Mack Trucks Customer Training.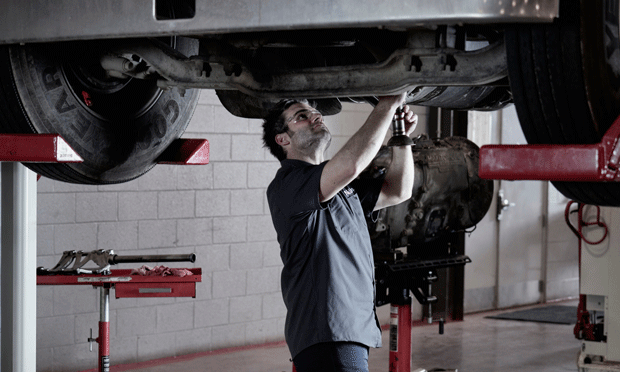 Mack Training Center Locations
Allentown

PA 2402 Lehigh Parkway South

Allentown, PA 18103

Atlanta

3916 Tradeport Boulevard

Building 600, Suite 604

Atlanta, GA 30354

Chicago

8201 W. 183rd St., Ste G

Tinley Park, IL 60487

Dallas/ Fort Worth

4900 Diplomacy Rd

Suite 150

Fort Worth, TX 76155

Toronto

6260 Highway 7, unit 5,

Woodbridge, Ontario, Canada

Quebec

2775 rue de L'Etchemin

Saint Roulade, QC G6W 7X5
Learn Online On Your Own Time
The most convenient way to stay up-to-date on service, repair and technologies is through Mack Trucks Academy's online training courses. Easily access training from any computer and complete courses on your own schedule. We'll be glad to personally discuss your specific training requests and goals for your technicians and drivers.
For more information please use the Contact Us Form to indicate your interest. We'll be in touch to explore the curriculum, location and timetable that work best for you.