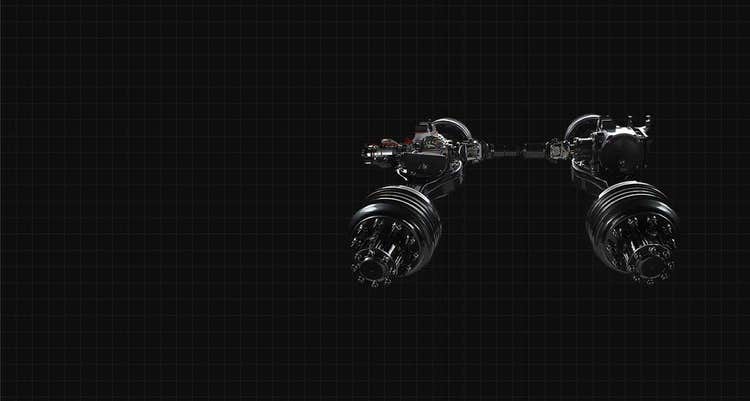 Mack Axles
Durable and efficient, Mack® axles combine innovative designs and advanced engineering to help maximize uptime and carry your business further.
AXLE FEATURES
Innovative. Integrated. Efficient.
Load up on the wide range of features and capabilities inside every Mack axle.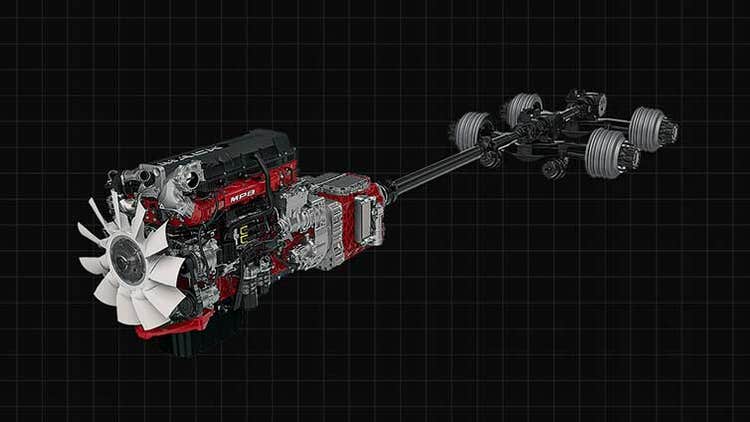 Complete Integration
Fully integrated with Mack's MP® engines, transmissions and suspensions, this complete powertrain is designed to work seamlessly together for maximum efficiency and minimum maintenance.
Versatile Construction
Choose between durable cast ductile iron axle housings built with thicker walls to handle the most extreme jobs or our lighter weight fabricated steel axle housings for improved efficiency.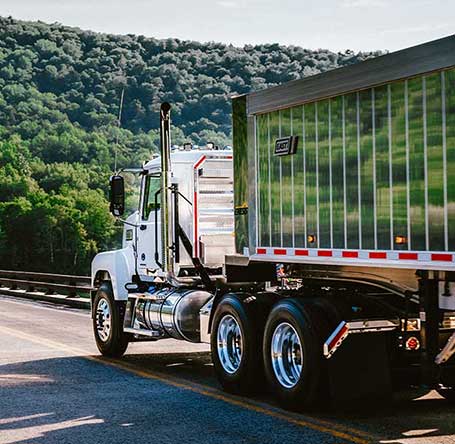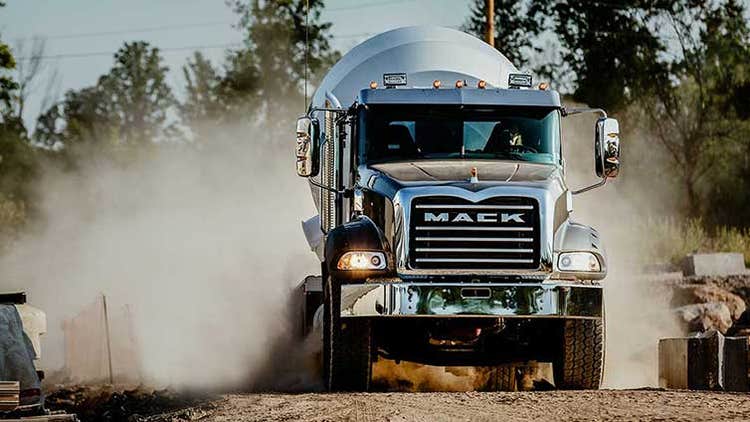 The Heavy-Duty Heavyweight
With the new 85,000 lbs. weight rating. Mack axles are the clear choice for heavy-duty auling without the worry.
Top-Mounted Design
Top mounting our carriers delivers a straight-through driveline that cuts down on vibration and reduces lifetime maintenance costs while delivering a quieter, smoother drive.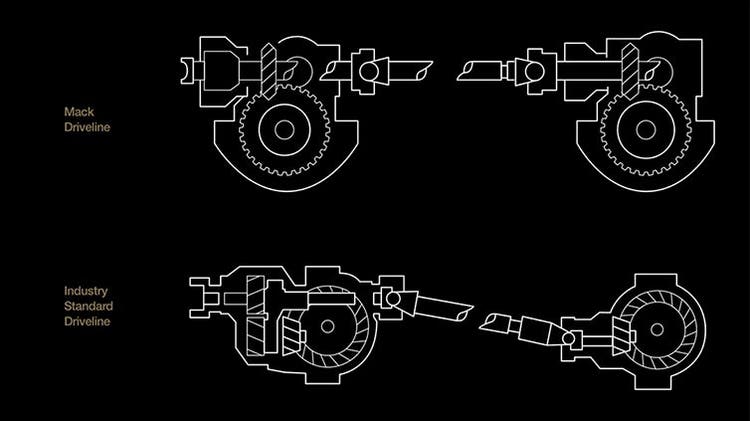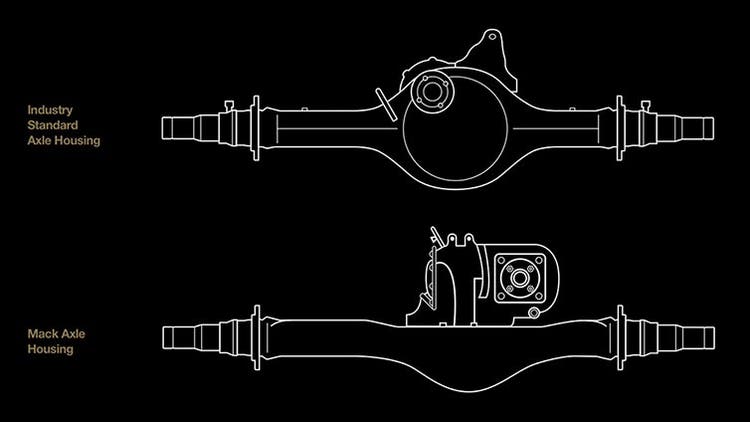 Uptime By Design
Our axle housings have tighter tolerances and fewer joints for greater reliability and longer life. The top-mounted carrier features a bowl cover on the top of the housing making it less prone to leaks.
Greater Ground Clearance
Mack axles have up to nearly 2" of greater ground clearance over our competitors which means greater maneuverability while reducing the potential for high rock damage.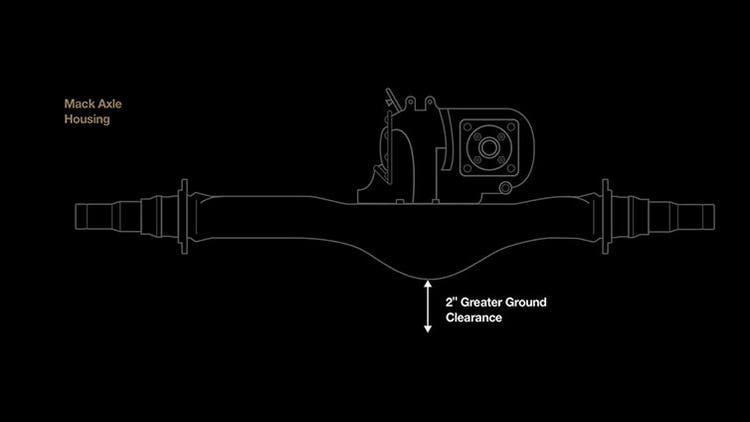 Maintenance Intervals
#id-2
Axle Model

Max.Rated GAWR (lbs/kgs)

Creep Rating (lbs.)

Carrier Offering

Axle Housing

Material

Wheel Ends

RA23R (Reyco susp)
23,000
N/A

126; 151; 181; 203 1511;

1811; 2031

Fab. Steel .43"
R
RA23R (Air Leaf)
Fab. Steel .55"
R
S38R
38,000
50,000
SB38
38,000
60,000
Fab. Steel .43"
R
S40
40,000
50,000
S440
46,000
60,000

125/126; 150/151;

1501/1511; 202/203;

2021/2031; 180/181;

1801/1811

S440 (AL)/S462
46,000
50,000
Fab. Steel .55"
R
S462R
46,000
65,000
Ductile Irone
R
S402R
40,000
65,000
Ductile Irone
R
S522R
52,000
70,000

150/151; 1501/1511

202/203; 2021/2031

180/181; 1801/1811

Ductile Irone
R
S582
58,000
75,000
150/151;1501/1511
202/203; 2021/2031
180/181;1801/1811
Ductile Irone
Mack - M3
S652
65,000
85,000
95/96
Ductile Irone
Mack - M3
S852
85,000
105,000
95/96
Ductile Irone
Mack - M3
AXLES

NORMAL DUTY

Greater than 6 mpg Less than 39L/100km

HEAVY DUTY

Greater than 5 mpg Less than 50L/100km

SEVERE DUTY

Less than 5 mpg Greater than 50L/100km

Rear Axle Oil (Replace)
MILES
500,000
80,000
KM
800,000
125,000
HOURS
36 months
12 months