https://main--vg-macktrucks-com--hlxsites.hlx.page/media_10bf4635da110a67227843e621e7c7c40825bc0e3.mp4
6x2 Liftable
Pusher Axle
Developed with Link® Manufacturing, this suspension automatically lifts or lowers the foremost rear axle based on payload. Ideal for regional, bulk, tanker and liquid hauls.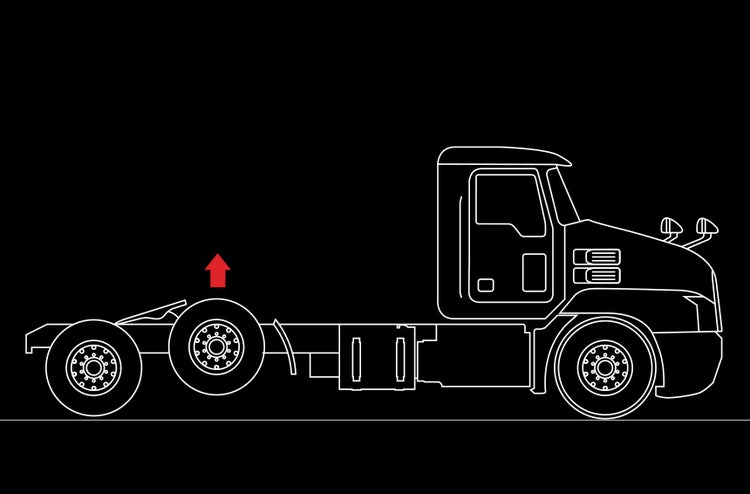 Enhanced Traction
Designed to boost low-speed traction for improved starts, docking and slippery road conditions, ET grips the road to help save fuel.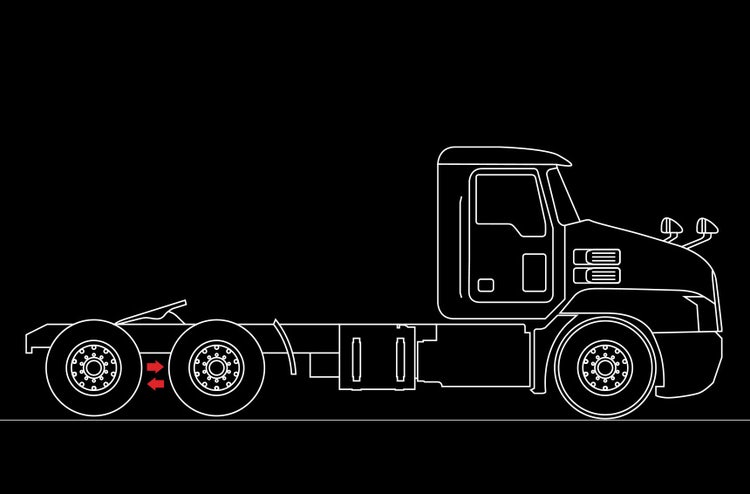 Optimized Traction (OT)
OT balances the weight between the two rear axles when loaded. If wheel slip is detected, it temporarily increases load to the drive axle for improved traction.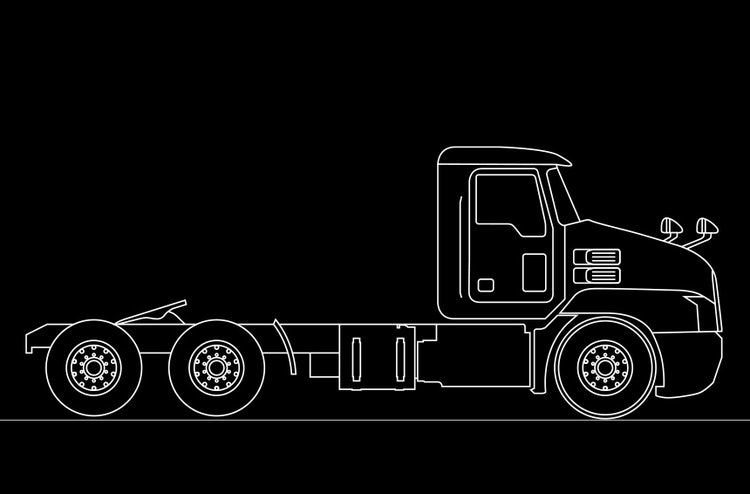 Basic Traction (BT)
BT lowers the lift axle regardless to help maintain a 50/50 load split between axles during loading or unloading, prolonged stops or other areas that require 50/50 splits.
Built to carry your business.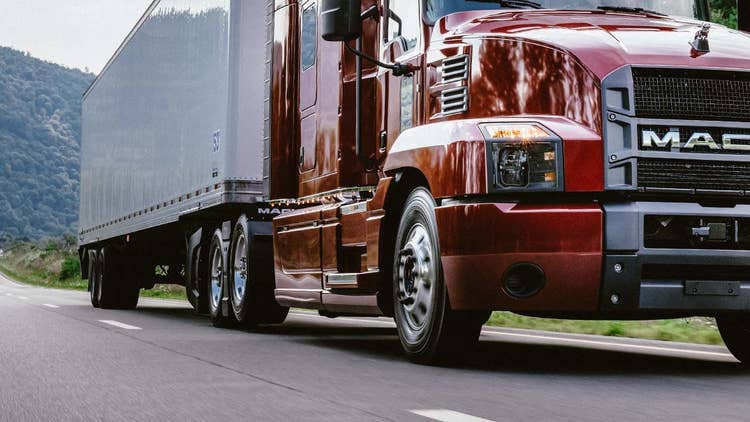 Savings by the payload
Move the lift axle into the pusher position and save up to 300 lbs. and get a hefty 3-5% boost in fuel economy when compared to 6x4 configurations.
Lower cost of ownership
When the load is empty and the axle lifts, the truck operates as a 4x2 for less drag, better fuel efficiency and reduced tire wear, lowering fuel and maintenance costs.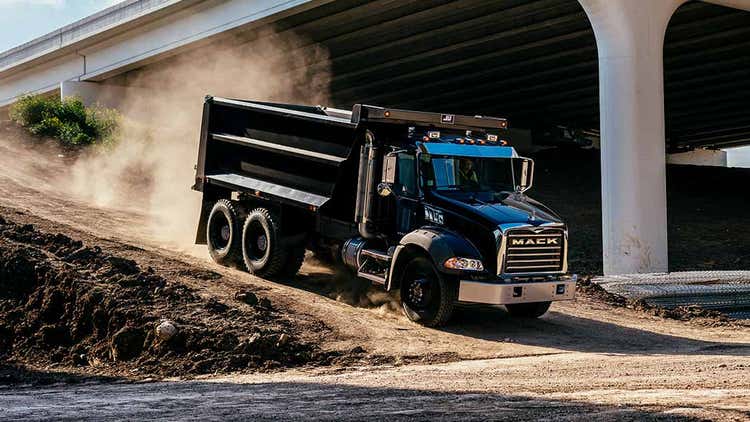 Engineered for easy hauling
With the drive axle in the rear position, weight gets distributed more evenly—limiting wear and extending life. The weld-free assembly allows for easy alignment and the R-series drive spindles use the same equipment as the drive axle to simplify maintenance.