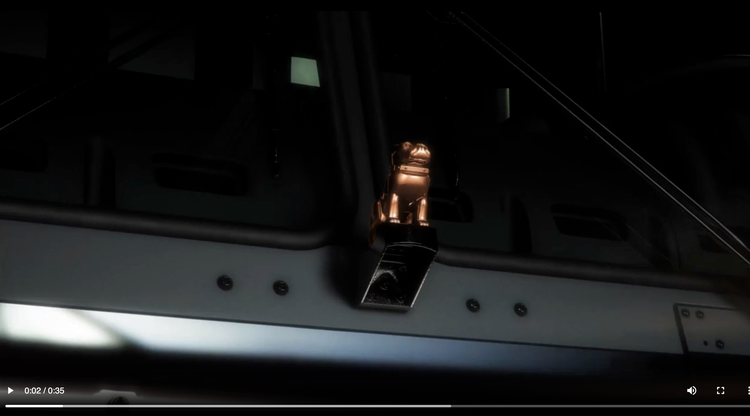 https://main--vg-macktrucks-com--hlxsites.hlx.page/media_1be3dd1d67631c10f238357244b137ded1ab8907d.mp4
LR Electric
Never has a step this big left a footprint so small.
Harness 120 years of innovative trucking technology with the most durable, hard-working electric truck on the streets today. Introducing the Mack LR Electric.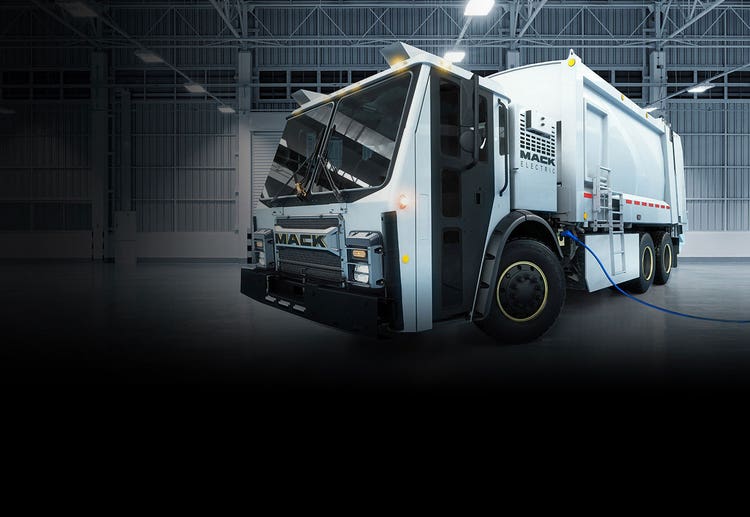 100% Electric.
42% More Energy.
The Mack LR Electric delivers the same comfort, visibility and reliability as the diesel-powered LR. Now it has 42 percent more energy and a standard 376 kWh total battery capacity for increased range to meet the demands of your operation.
Zero Emissions
2 AC motors provide a combined output of 536 peak hp with no exhaust emissions and no aftertreatment systems for reduced maintenance.
Zero Oil Changes
Get up to 150kW charge power with a max current of 200A, 550–750 volts. Two-stage regenerative braking also recharges batteries on the go.
Zero Diesel Costs
4 fast-charging NMC lithium-ion batteries deliver 600v of power to the 2-speed Mack Powershift transmission, offering 4,051 lb.-ft. peak output torque.
Check your refuse routes for emobility readiness and get some serious rewards.
Get up to $750 in parts reward cards and $25,000 or more incentives when you check your refuse routes for readiness.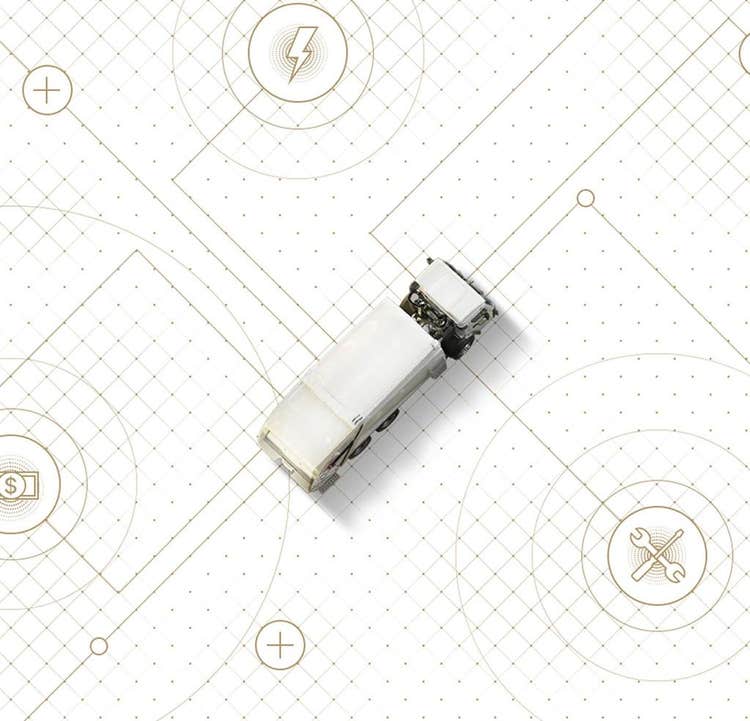 DSNY
If it can make it here, it can make it anywhere.
New York City's Dept. of Streets and Sanitation puts the first Mack LR Electric to the ultimate test.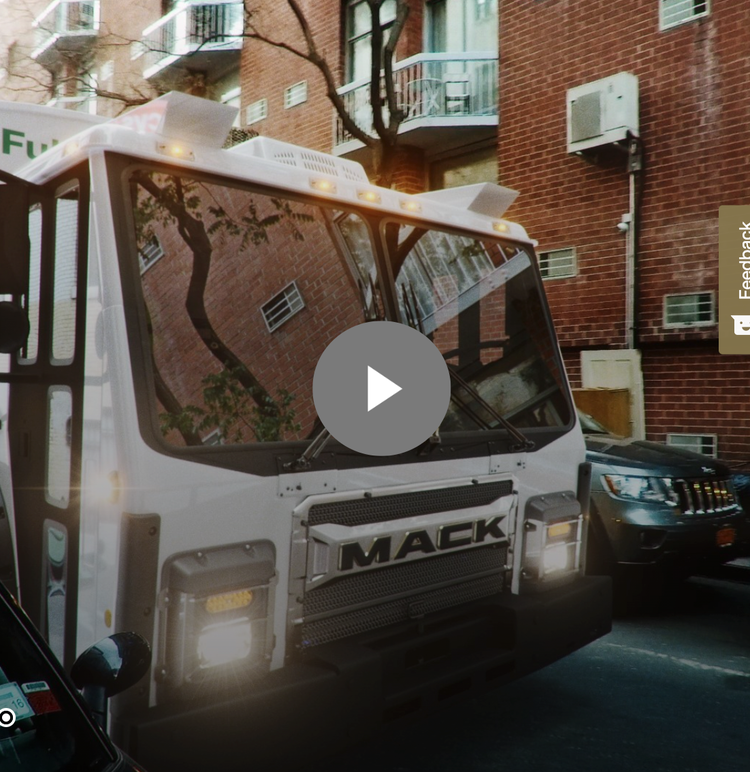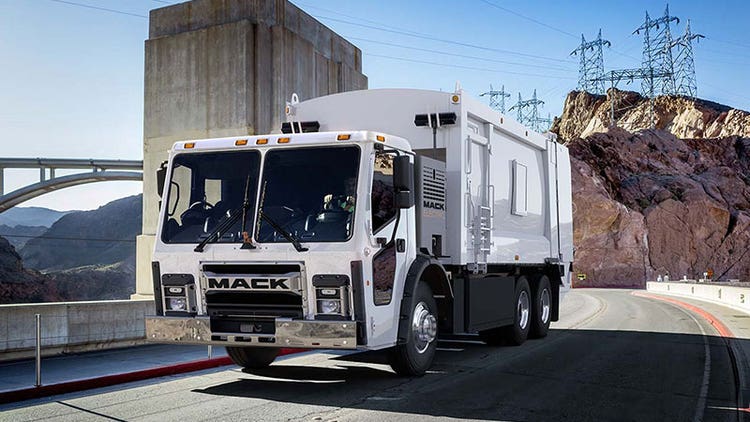 Built tough to run clean.
Significantly reduce your fleet's carbon footprint by committing your company to a cleaner future.
Quiet comfort that lasts.
Put drivers' needs first with multiple cab configuration options, advanced cab ergonomics and a near-silent powertrain.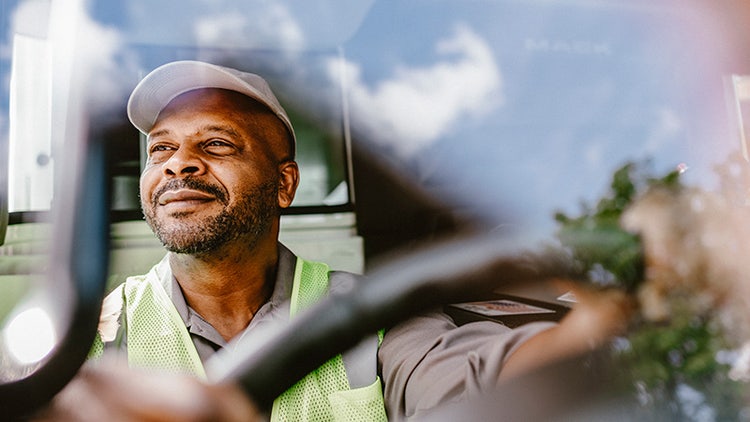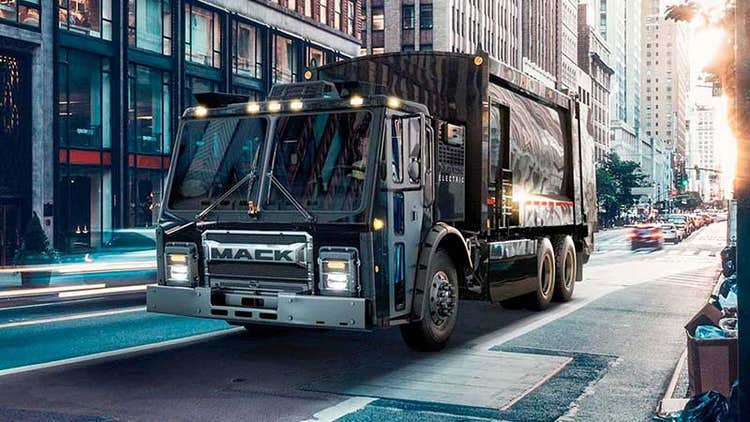 Get out of the garage.
Save on costs and increase uptime with no oil changes, no aftertreatment systems and a dealer support team that's always nearby.