Renewed Mack Experience Center Plays Crucial Role for Mack Customers
The Cooperstown of trucks is once again open for those passionate about all things Mack as Mack Trucks unveiled its remodeled Mack Experience Center in Allentown, Pennsylvania in June. The renovation brings a vibrant Mack experience to visitors, whether long-time Mack customers or those new to the brand, with a modern new interior and an enhanced test track. At the same time, the Mack Experience Center emphasizes the deep connection between Mack and the Allentown area.
"We're excited to celebrate and unveil this state-of-the-art Mack Experience Center that will offer customers around the world the opportunity to learn about Mack® trucks, services and support," said Jonathan Randall, president, Mack Trucks North America. "We made this investment because we wanted a facility that truly showcased the innovativeness of Mack trucks, while also remaining true to our 123-year legacy."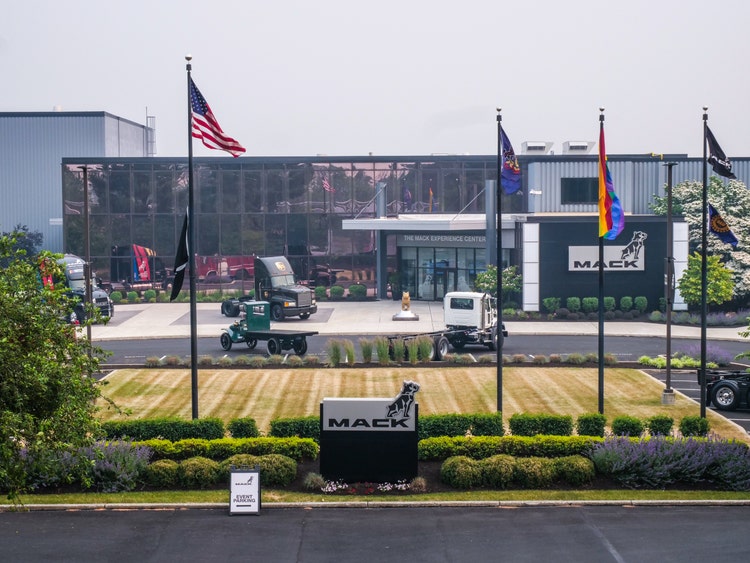 The 160,000 square-foot Mack Experience Center rests on 60 acres of property and offers a new welcome area, displays and meeting rooms for customers to have hands-on experience with Mack trucks and to interact with company officials.
"The Mack Experience Center brings the Mack brand to life through experience and education," added David Galbraith, vice president of global brand and marketing for Mack Trucks. "The building has been modernized with design elements that enable visitors to capture the depth of Mack products and the innovation core to the Mack brand.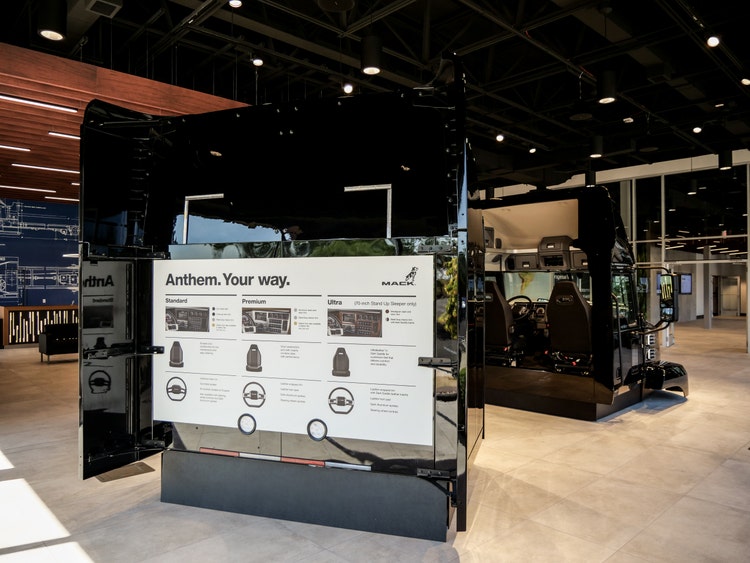 "The Mack story is a customer story," Galbraith said. "So, the information we provide here is really about how we can help customers overcome their challenges and make them more secure, more successful and be the best partner we can."
Visitors to the Mack Experience Center are greeted by the brand's world-famous symbol in the form of a five-foot tall gold Bulldog. The welcome area presents a modern interpretation of the Mack brand – spotlighting Mack's innovation, performance, durability and legacy, while also looking to the future of trucking.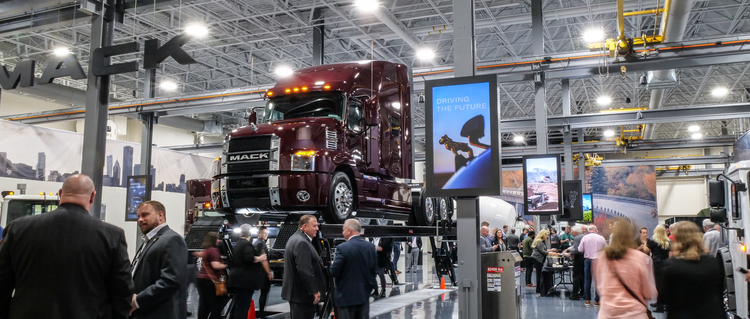 "Customers and dealers can walk underneath and really see what makes a Mack a Mack," Randall said.
The Mack Experience Center also has a number of other rooms designed to give customers and their Mack dealers effective space for truck inspection, business meetings and relationship building. The spaces are furnished with innovative and modern touches to increase productivity and immerse visitors in the Mack brand.
There is nothing like test driving a Mack truck to put a smile on a customer's face. The on- and off-road environments for the Mack Experience Center were upgraded to show off more of the features found on today's Mack trucks., including a mud and rock pit to demonstrate Mack's vocational capabilities. The oval test track showcases Mack's smooth and comfortable ride, while steep inclines demonstrate braking and hill start features.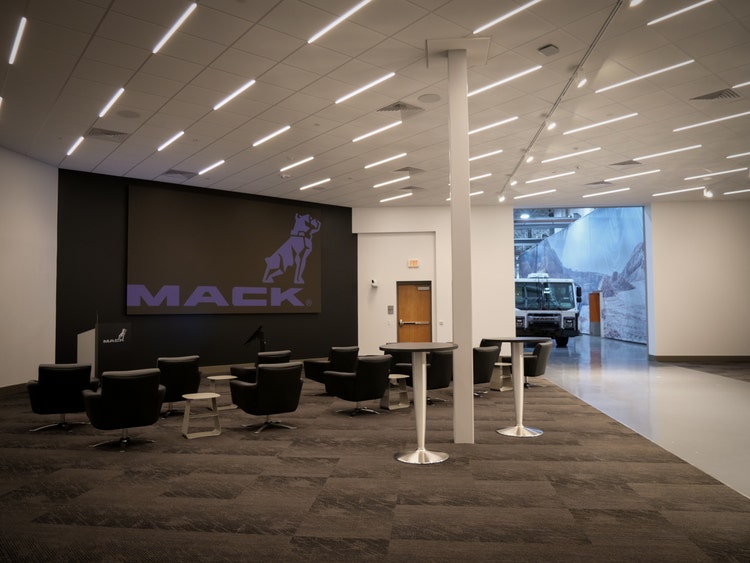 "We've developed a way in which the customers can engage not only with the services we provide, but also with their trucks. They can take a holistic view of everything in one place," Randall said.
As part of their Mack Experience Center visit, customers and dealers can also schedule tours of Mack's nearby assembly plants. Lehigh Valley Operations (LVO) facility in Macungie, Pennsylvania, assembles heavy-duty Mack trucks and Hagerstown Powertrain Operations in Hagerstown, Maryland plant assembles Mack MPÒ engines, m DRIVEÔ transmissions and axles.
"When you tour Mack, it's different because the folks on the line stop what they're doing and talk to the customers. They're really engaged with our customers," Randall said. "It really gives the customers an even higher level of comfort and confidence in what they're buying."
Another favorite stop for Mack visitors, the Mack Historical Museum (located on the Mack Experience Center grounds), also received upgrades and new displays. Museum tour reservations can be made at www.macktruckshistoricalmuseum.org.

Bulldog® Magazine
Subscribe to Bulldog® Magazine
Be the first to know all the news about Mack Trucks and our products, plus other exciting activities.