Predictive Cruise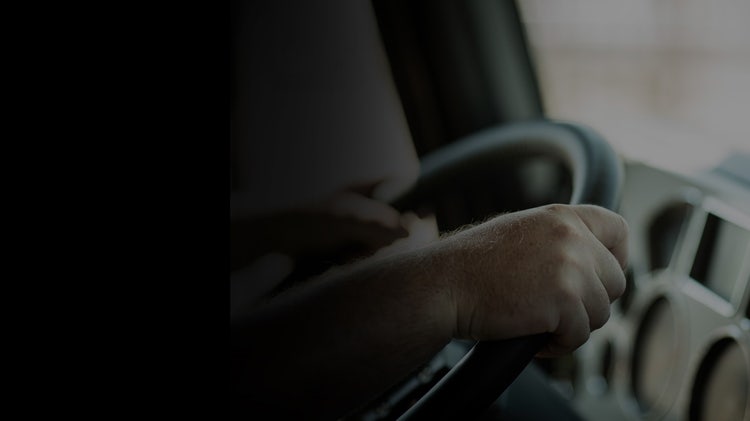 Mack's Predictive Cruise combines GPS and the Mack® mDRIVE™ transmission with a cruise control system that learns on the go. Predictive Cruise learns the topography of your route and uses that knowledge to automatically adjust speed, torque and gearing the next time you're on that road. Predictive Cruise with Econo-Roll is now standard on the Mack Anthem® and Pinnacle™ models.
---
1% LESS FUEL BURNED PER DRIVE CYCLE
AUTOMATICALLY ADJUSTS SPEED AND GEARING BASED ON TOPOGRAPHY AHEAD
BUILT-IN GPS
STORES UP TO 4,500 HILLS IN DATABASE
RESPONSIVE SYSTEM
Predicting a more efficient ride
Predictive Cruise allows your truck to adjust speed and gain momentum when approaching a hill. It then avoids unnecessary downshifts as you near the crest and prevents unnecessary acceleration once you're at the top. Econo-Roll temporarily disengages the driveline before the downhill, allowing the truck to roll and reduce fuel consumption. Predictive Cruise then senses the end of the grade and gently adjusts speed so the truck maintains momentum for the next hill.
GPS Navigation
Know every road like the back of your hand

The Predictive Cruise system utilizes a built-in GPS that maps truck movement on every road. The first time you drive a route, Predictive Cruise tracks each hill and hollow, then remembers the road elevation and terrain so it's ready to help you make the most of every future drive.

mDRIVE™
Automatically shift your thinking
Mack's automated manual transmission works with the Predictive Cruise system and the rest of the powertrain to maximize driver comfort, payload, performance and fuel economy.
Route database
Drive it once, learn it forever

Predictive Cruise's algorithm doesn't just memorize one route for repeated use. It stores up to 4,500 hills in its database so that every route is familiar territory.

---
INTEGRATED RELIABILITY
MP engines are part of Mack's proprietary powertrain—fully integrated for superior performance, reliability and lower maintenance.
---
UNMATCHED POWER
Legendary "Mack Power" MP engines are found on the toughest jobsites and most demanding roads on the planet.
---
LEADING EFFICIENCY
Do more with less with improved MP engines that burn cleaner and more fuel efficient than ever before.
Download Additional Information
Predictive Cruise Control
Related Products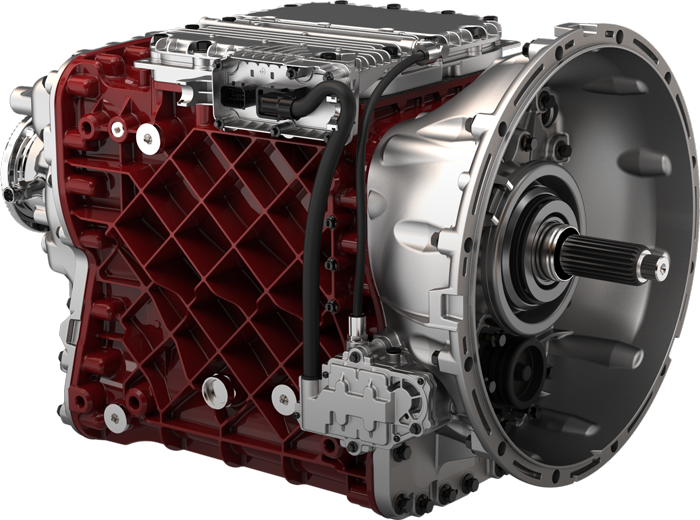 mDRIVE™
AUTOMATED MANUAL TRANSMISSION
12-SPEED
TORQUE: 1920 LB.-FT.
DIRECT DRIVE AND OVERDRIVE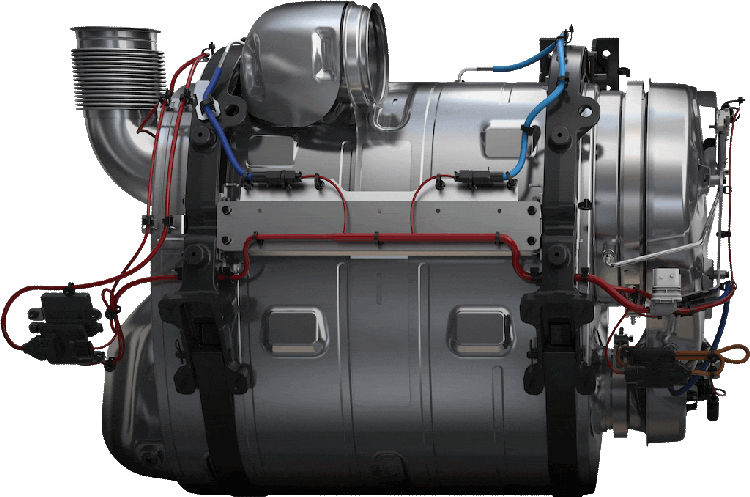 ClearTech™One
COMBINES SCR AND DPF IN ONE PACKAGE
LIGHTER AND MORE FLEXIBLE
NEAR-ZERO EMISSIONS