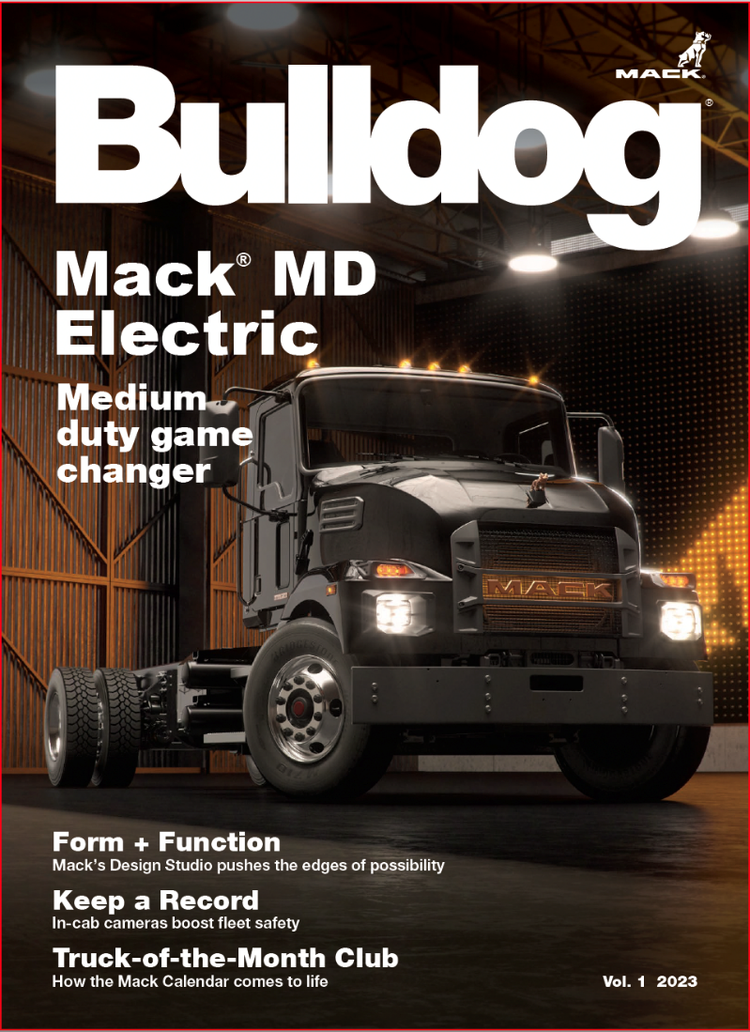 Bulldog

For more than 100 years, Bulldog Magazine has been the source for all things Mack.
Read the current issue



Vol. 1 2023
Mack® MD Electric
Bulldog Magazine is a resource for Mack customers, or anyone interested in Mack® trucks. Bulldog has been a vibrant part of the Mack Trucks family since its first issue in 1920.
Bulldog articles provide useful business information to trucking companies in all applications, especially small and family-owned business. It highlights developments in technology and equipment benefiting truck fleets. And it keeps readers up-to-date and entertained with news about your favorite truck brand, Mack.
There is no cost to subscribe. Please join us by entering your information below. You may also enter your information if you are already a subscriber and want to make sure your information is current.
Subscribe to Bulldog Magazine

Bulldog® Magazine
Subscribe to Bulldog® Magazine
Be the first to know all the news about Mack Trucks and our products, plus other exciting activities.