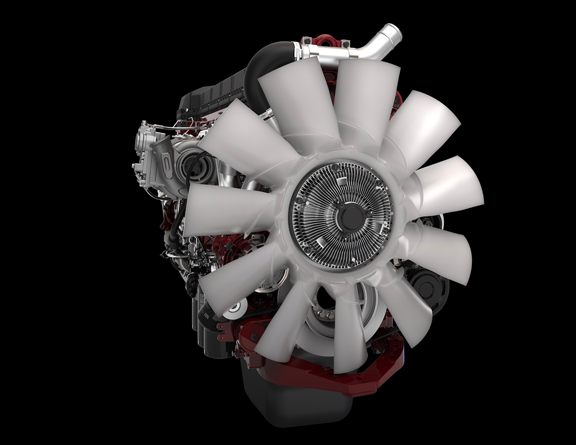 MP®7
The MP®7 engine offers an exceptional power-to-weight ratio to boost your bottom line. Powerful and lightweight, the MP®7 helps maximize payloads in weight-sensitive applications like bulk hauling and keeps route times down in refuse.
---
2-5% FUEL ECONOMY IMPROVEMENT
51 LBS WEIGHT SAVINGS
325-425 HORSEPOWER
1260-1560 LB.-FT. TORQUE
11L DISPLACEMENT
ASSEMBLED IN THE USA
WAVE PISTON
The next evolution in piston design
Mack's innovative wave piston design delivers 2% improvement in fuel economy and 90% reduction in soot. The waves in the piston bowl redirect flames in the combustion chamber to utilize all available oxygen for a cleaner and more complete burn than standard diesel pistons.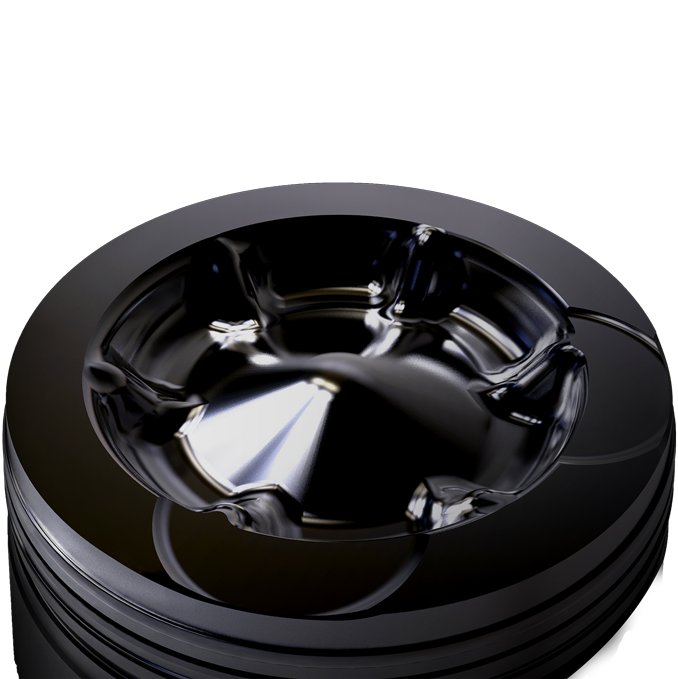 COMMON RAIL FUEL SYSTEM
Uncommon power and efficiency
This direct injection system delivers ultra-precise control over fuel injection pressure, timing and volume. The result is more power and efficiency, with less engine noise. Save fuel, gain power and lower emissions.
CLEARTECH™ ONE
Do more with less
This next-generation single box exhaust aftertreatment system combines Selective Catalytic Reduction (SCR) technology and Diesel Particulate Filter (DPF) to deliver near-zero emissions and low maintenance in a lighter, more compact unit.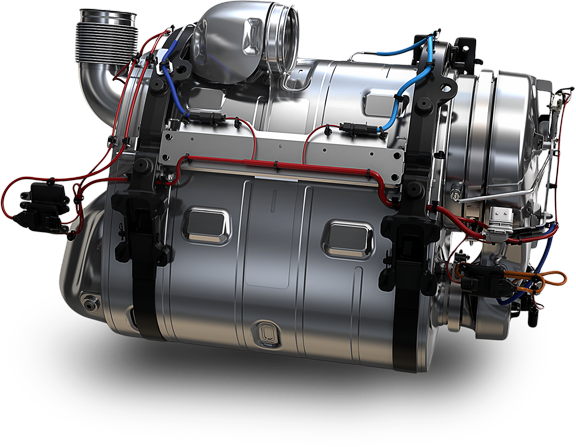 A turbo for all speeds
Variable Geomoetry Turbocharger
Mack's electronically controlled Variable Geometry Turbocharger incorporates the latest technology to control turbo boost at all RPM ranges and engine loads, so you can have power and efficiency at any speed.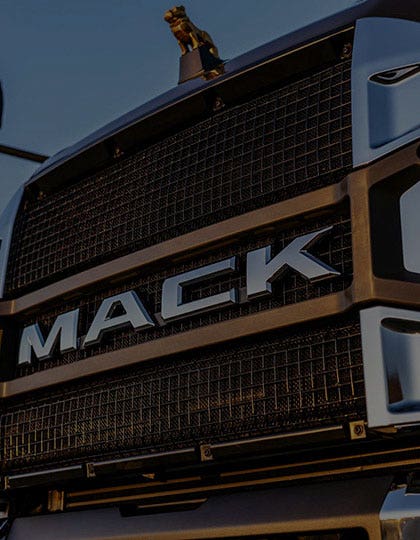 Serious Weight Savings
The evolved 11L MP®7 drops 51 lbs. and saves 2-5% in fuel consumption, continuing its stellar reputation for weight-sensitive applications.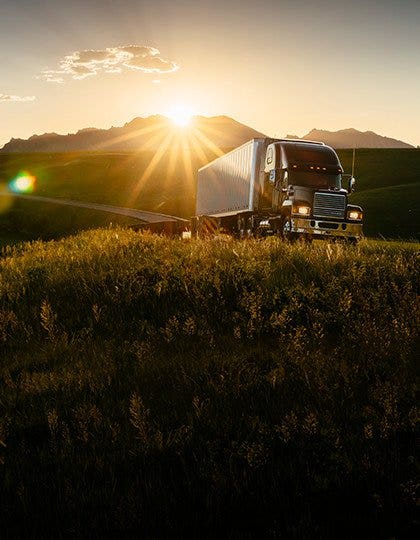 Smaller Carbon Footprint
The latest MP®7 engines are specially designed to meet the EPA 2017 standards. They reduce greenhouse gas emissions (CO2), helping to make your trucks some of the cleanest and most fuel-efficient on the road.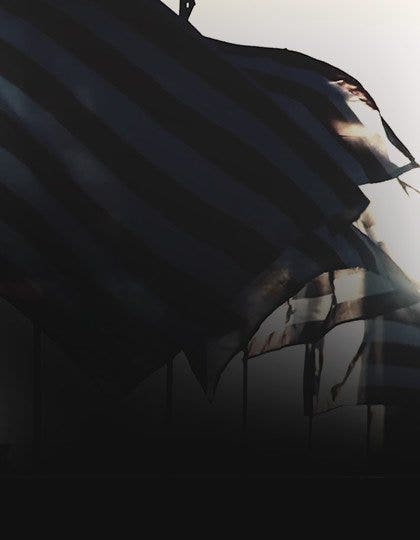 Assembled in the USA
We take pride in being homegrown. All Mack engines, transmissions and drivelines are assembled in Hagerstown, MD USA.
Maintenance Intervals
#id-2
TYPE
Direct Injection Diesel
NUMBER OF CYLINDERS
6, In-Line
BORE & STROKE
4.84" x 5.98" [123mm x 152mm]
CLUTCH ENGAGEMENT
1121 lb-ft [1647 N•m] @ 800 RPM
IDLE SPEEDS
Low: 600 RPM Adjustable – High: 2000 RPM
ENGINE BRAKE RETARDING POWER
420 HP [372 kW] @ 2100 RPM
DRY WEIGHT (APPROX)
2207 lbs [1001 kg]
Model Year 2011 and Newer Engines

Using Maack EOS-4.5 Premium Oil

NORMAL DUTY

Greater than 6 mpg Less than 39L/100km

HEAVY DUTY

Greater than 5 mpg Less than 50L/100km

SEVERE DUTY

Less than 5 mpg Greater than 50L/100km

MP® 7 / MP® 8 or MP®10 with 42 L / 44 Qt Oil Pan:

Mack EOS-4.5* Premium Oil, Filters and Fuel Filters (Replace)

MILES
60,000 / 55,000**
45,000 / 40,000**
35,000 / 30,000**
KM
95,000 / 90,000**
70,000 / 65,000**
55,000 / 50,000**
HOURS
1,700 / 1,600**
1,300 / 1,200**
825 / 750**

MP® 10 with 52 L / 55 Qt Oil Pan:

Mack EOS-4.5* Premium Oil, Filters, and Fuel Filters (Replace)

MILES
65,000 / 60,000**
50,000 / 45,000**
40,000 / 35,000**
KM
105,000 / 95,000**
80,000 / 70,000**
65,000 / 55,000**
HOURS
1,750
1,300
825

Model Year 2011 to 2016 Engines Using Mack EOS-4 Premium Oil

MP® 7 / MP® 8 or MP®10 with 42 L / 44 Qt Oil Pan:

Mack EOS-4* Premium Oil, Filters and Fuel Filters (Replace)

MILES
45,000
35,000
25,000
KM
75,000
60,000
45,000
HOURS
1,300
1,000
625

MP® 10 with 52 L / 55 Qt Oil Pan:

Mack EOS-4* Premium Oil, Filters and Fuel Filters (Replace)

MILES
50,000
45,000
35,000
KM
80,000
75,000
60,000
HOURS
1,300
1,000
625

MACK PREMIUM LONG LIFE COOLANT

Mack Premium Long-Life Coolant (Replace)
MILES
1,000,000
KM
1,600,000
HOURS
96 months
Mack Premium Long-Life Coolant Filter (Replace)
MILES
150,000
KM
240,000
HOURS
12 months

MACK PREMIUM FULLY FORMULATED COOLANT

Mack Premium Fully Formulated Coolant (Replace)
MILES
300,000
150,000
KM
500,000
240,000
HOURS
24 months
12 months
Mack Premium Fully Formulated Coolant Filter (Replace)
TIME
At every oil change

MISCELLANEOUS

Valve Adjustment
MILES
150,000 / then every 300,000
KM
240,000 / then every 500,000
TIME
12 months / then every 24 months
Fan and Accessory Drive Belt (Replace)
MILES
300,000
150,000
KM
500,000
240,000
TIME
36 months
12 months
Mack Premium Air Filter and Fuel Tank Ventilation Filter (Replace)
TIME
Maximum 24 months
Download Additional Information
Mack® Mp®7 And Mp®8 Engines
Related Products