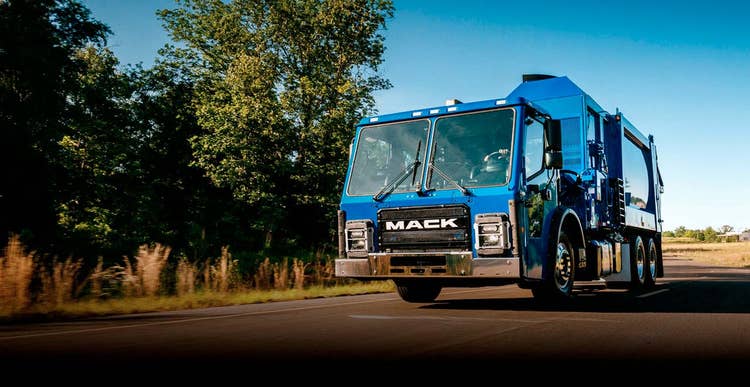 LR Model
Designed for drivers. Built for the job.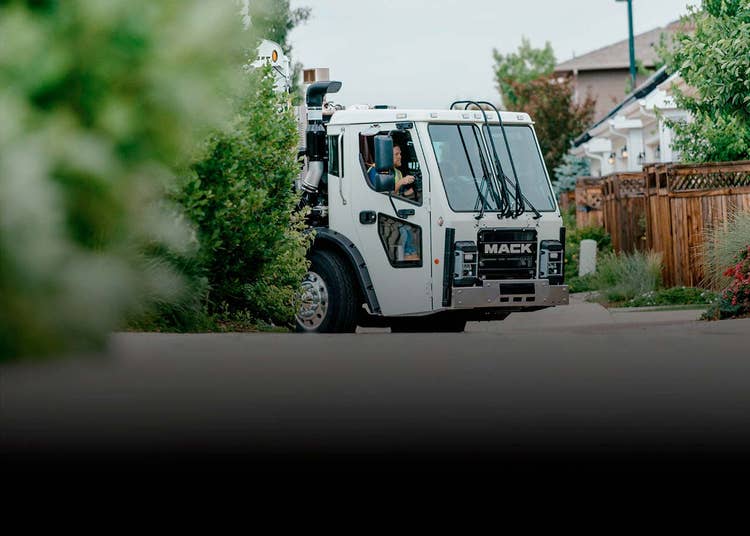 Visibility
Keep safety in sight.
Maneuvering narrow streets is made easier by the LR model's large windows to increase your field of vision where you need it most.
Large Windshield
Windshields are edge-to-edge glass for superior forward visibility.
Reduced Blind Spots
Large side windows and door peep windows all but eliminate blind spots.
Wraparound Window
Rear wraparound window provides a clear view of cross traffic.

Access
Easy entry and exit.
Low cab floor height and an easy-to-navigate design helps drivers get in and out of the cockpit in less time and with less effort.
Low 17" step height makes boarding simple and safe.
Convenient grab handles for three points of contact on entry.
Large door openings make for even more comfortable boarding.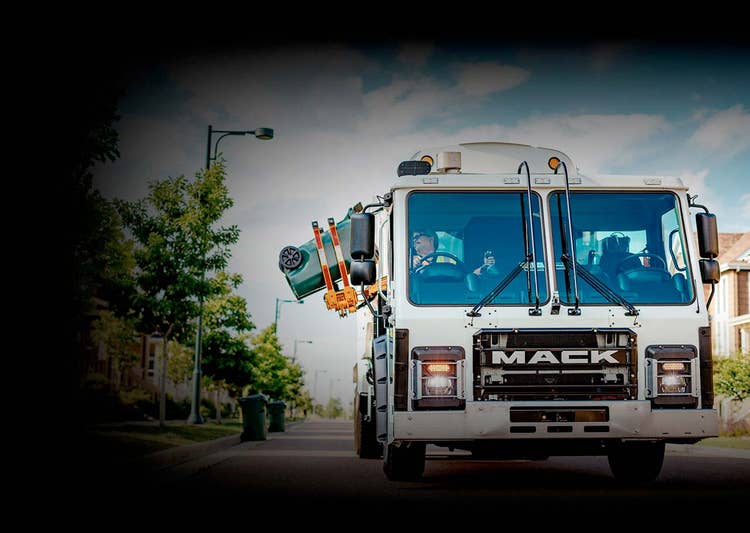 Flexibility
Stay comfortable on the job.
The LR Model's flexible and versatile driver environment options let you build the truck that's right for the job and for your drivers.
Multiple seating options increase comfort and productivity.
The tilt and telescopic steering column offers a perfect fit.
The cab is 4" deeper than the previous model, giving drivers more legroom.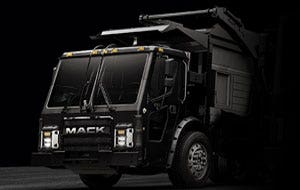 Front Loader Refuse
LR excels in front loading for residential and commercial applications.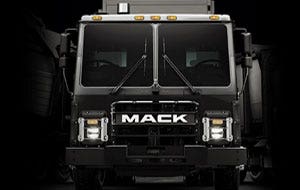 Rear Loader Refuse
Perfect for on-the-go residential, commercial and municipal jobs, LR trucks shine in rear loading refuse.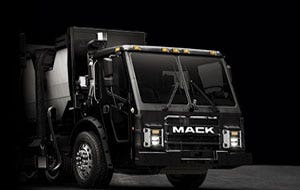 Side Loader Refuse
The versatile LR trucks are ideal for curbside pickup and other side loading applications.

Mack LR Electric
Zero emissions. Zero oil changes. Zero fuel costs. Ever. Explore the first vertically-integrated heavy-duty electric refuse truck in North America.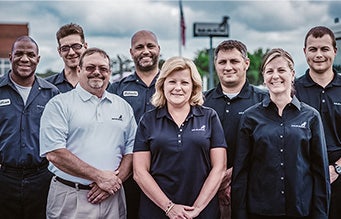 Connect With Us
With our extensive network of Mack dealers, there's always a dealer nearby to help you get the service and advice you need. Reach out to your local dealer today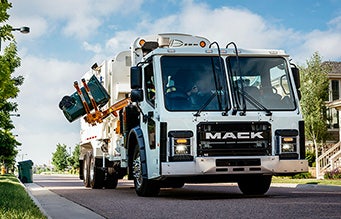 Request a Quote
Connect with your local Mack Trucks Dealer and get a custom quote that includes the latest available financing offers and incentives.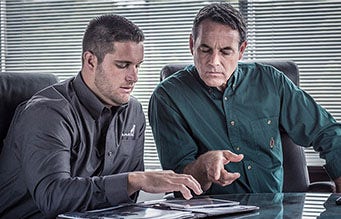 Current Incentives
Get the latest deals from Mack through Mack Financial Services. Working together, we'll help you build your business and your bottom line.