LR Model
The LR Model increases productivity with a versatile cab that stands up to the full abuse of refuse work.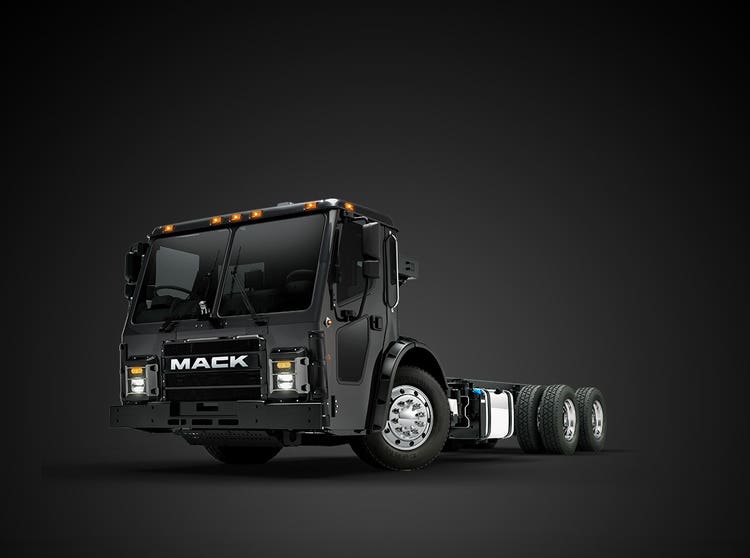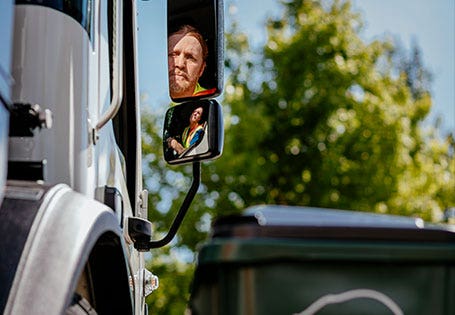 EXTERIOR
Breakaway Mirrors
Protect the cab body from damage with spring-loaded mirrors that give on impact.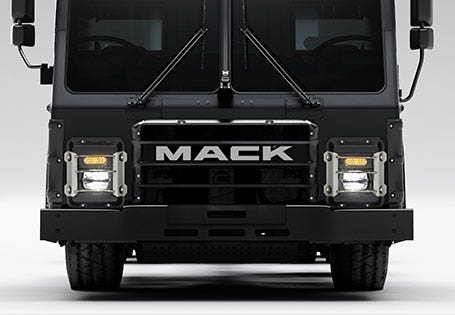 EXTERIOR
LED Lights
All exterior lights are LED, which are 66% brighter, last longer, use less energy and provide better visibility.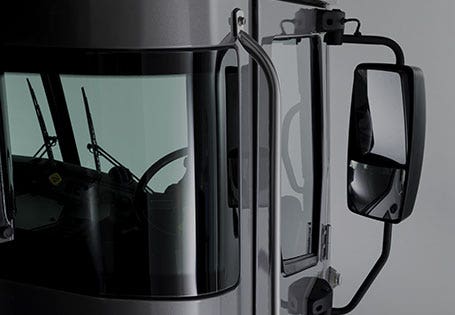 EXTERIOR
Wraparound Rear Window
Built for superior visibility, the windows nearly eliminate blind spots.
EXTERIOR
Sloped Roof
The roofline directs rain water down and away from the windshield.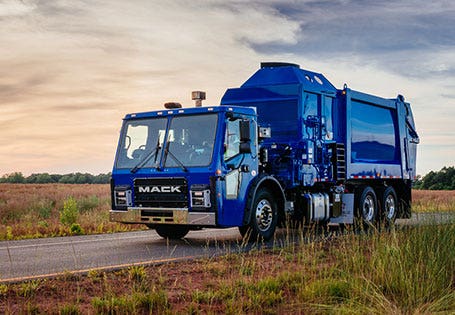 EXTERIOR
Chassis Configurations
Deep frame rails and heavy-duty crossmembers give you the strength you need.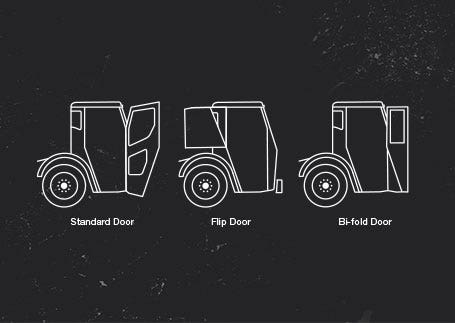 EXTERIOR
Versatile Door Options
With some of the largest doors in the industry, the LR model offers 3 door configurations and 6 door combinations.
Driver Environment
The Mack LR Model puts the driver's needs first with upgraded features designed for more comfort and increased productivity.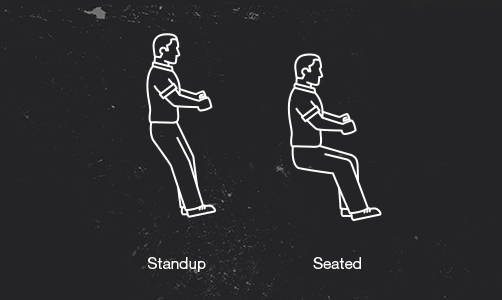 Seating Options
Increase comfort and productivity with stand-up and seated positions.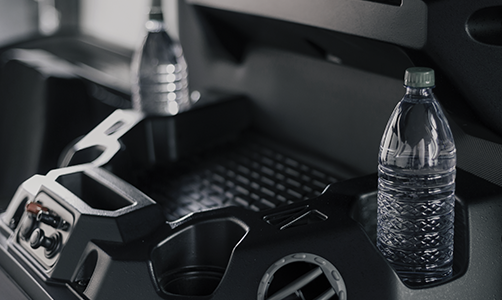 Expanded Storage
Storage pockets, 2-liter-bottle holders and a central storage platform mean there's room for everything.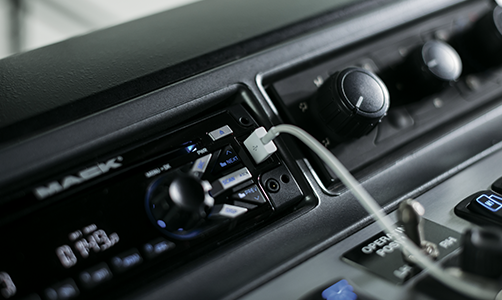 Up-to-Date Technology
Access entertainment and vital information with the Bluetooth-enabled, hands-free radio and easy-to-read gauge cluster.
Adjustable Steering Column
Tilting, telescoping and designed for all-day comfort at the wheel.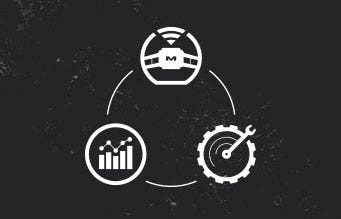 Mack Connect
Mack's exclusive uptime solution combines software, analytics and driver technologies to keep your business moving forward.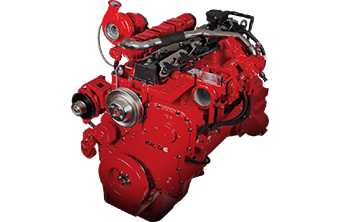 Cummins Westport L9N Natural Gas
CNG, LNG, BIO-METHANE
320 HP
1,000 LB.-FT TORQUE
9L DISPLACEMENT
MP®7
DIRECT INJECTION DIESEL
HP: 325-425 HP
TORQUE: 1260-1560 LB.-FT.
DISPLACEMENT: 11L