Mack® Granite®
One of the most popular and proven trucks on Earth, Granite is designed to take on the toughest jobs.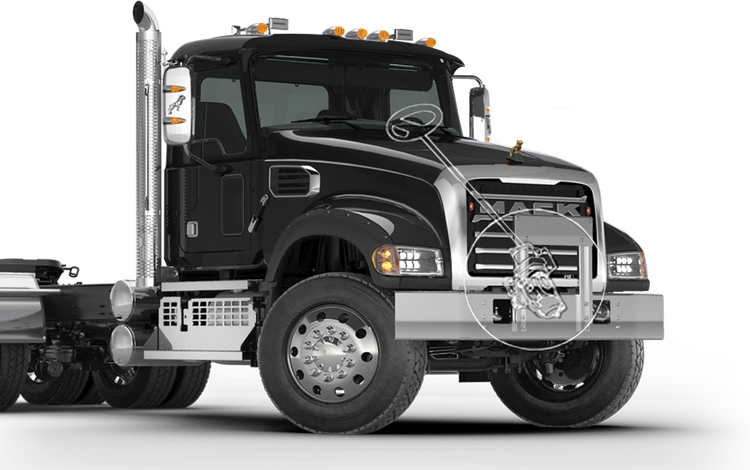 EXTERIOR
Body-Ready Electrical System
Reduce installation time and ensure reliability no matter the configuration you choose.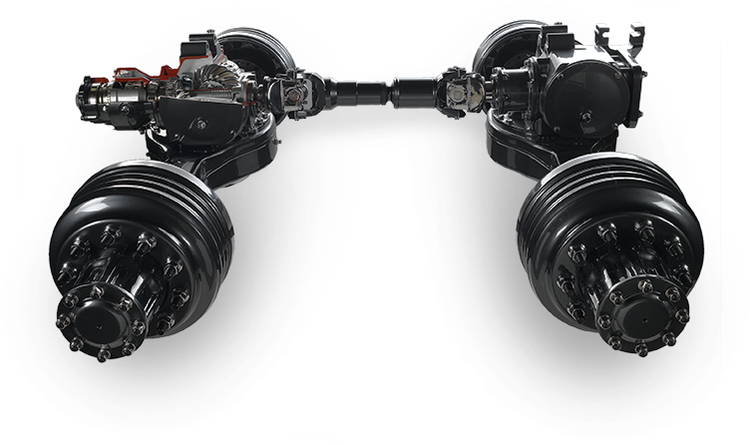 EXTERIOR
Mack Drive Axles
Proprietary Mack® axles provide greater articulation on the most demanding jobsites.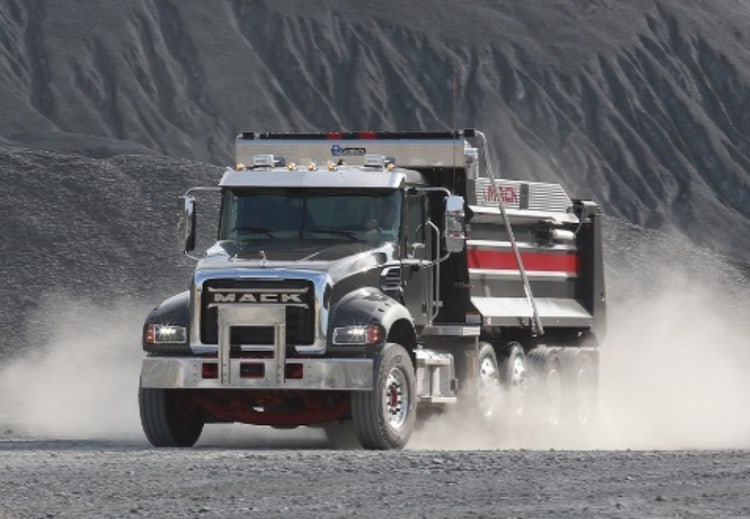 EXTERIOR
Galvanized Steel Cab
Rugged and durable with wide-set airbags and shocks to handle rough rides.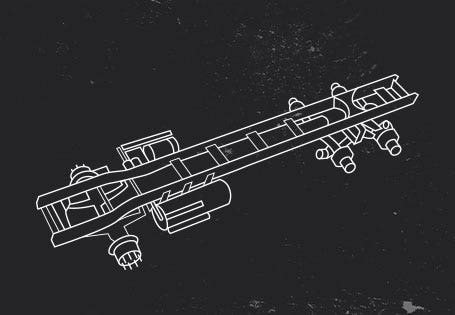 EXTERIOR
Cornerstone™ Chassis
Versatile frame system provides rock-solid performance, durability, and reliability.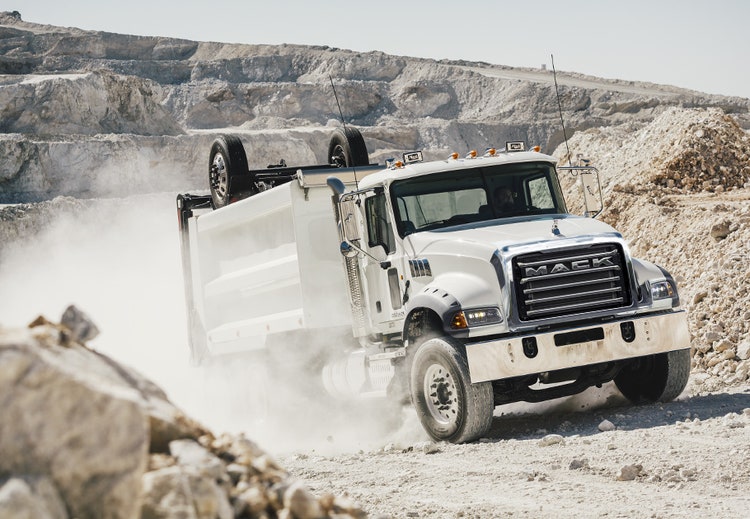 EXTERIOR
High Ground Clearance
Makes even steep inclines and rough terrain simple to navigate.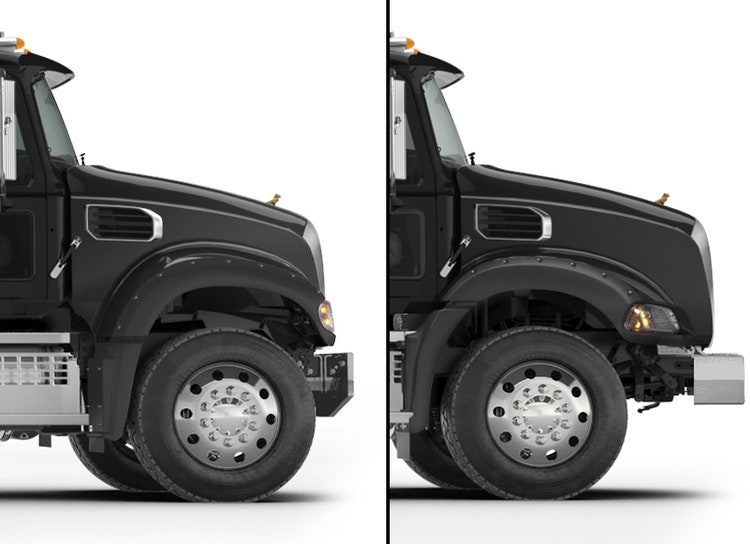 EXTERIOR
Front Axle Configurations
Set-forward and set-back axle positions let you spec to the job and local bridge laws.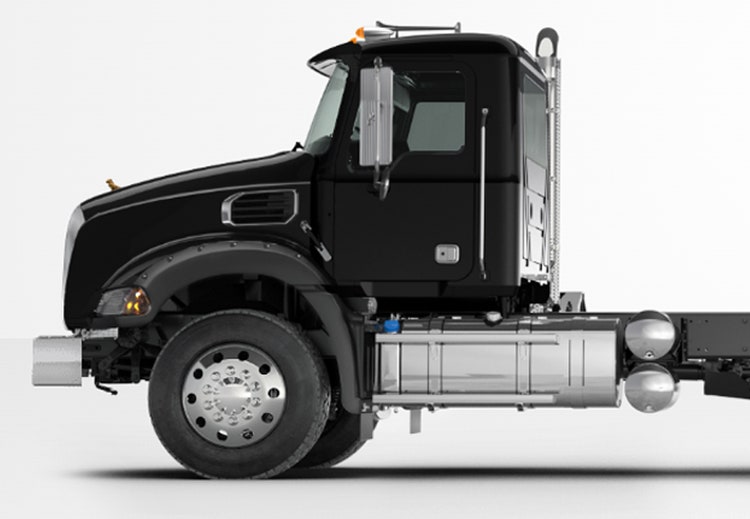 EXTERIOR
Compact Fuel Tank
Optional D-shaped fuel tank leaves more room for body installation.
Driver Environment
A sanctuary from the rough road, Granite's redesigned interiors keep drivers safe, comfortable, and productive.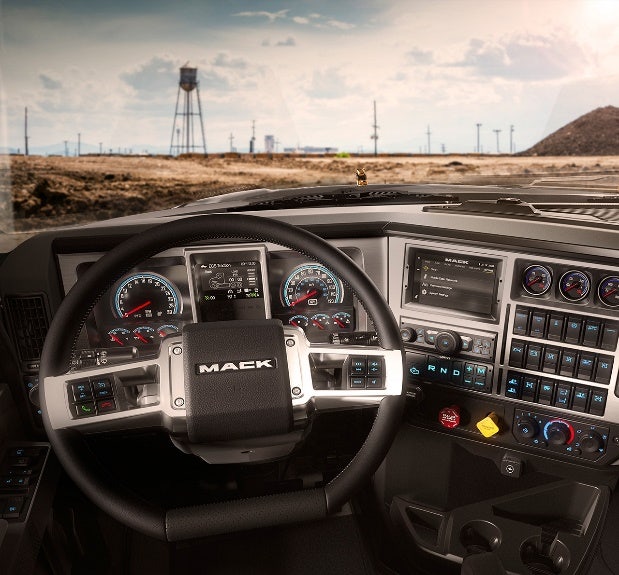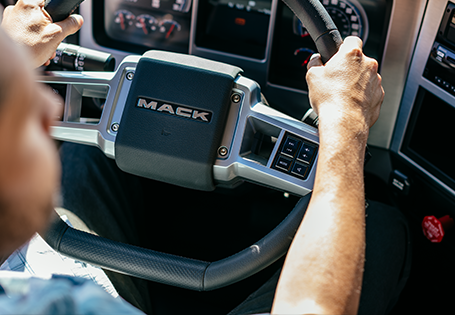 INTERIOR
Flat-Bottom Steering Wheel
An industry first, allowing more belly room and clearance for entry or exit.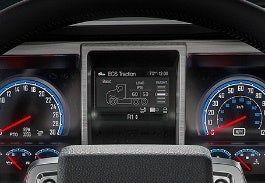 INTERIOR
Mack® Co-Pilot™
5" full-color digital display provides enhanced visibility and simpler navigation without distractions. Constant truck monitoring and Pre-Trip Assistant, including one-person Exterior Light Inspection, help keep an eye out for potential issues before they become real ones.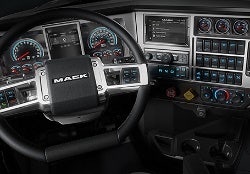 INTERIOR
Information and Entertainment Panel
7" touchscreen interfaces with smart steering wheel buttons and manages tools like Sirius XM, Weather Band, TomTom truck navigation, Apple CarPlay and optional back-up camera.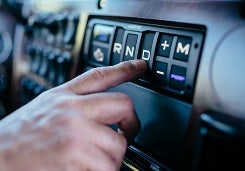 INTERIOR
mDRIVE™ HD Controls
Intuitive placement—and the option to install it even higher on the dash—gives drivers comfortable access without taking eyes off the road.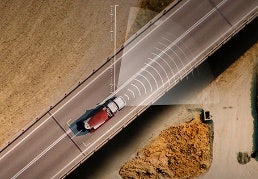 INTERIOR
Bendix® Wingman® Fusion™ 2.0
The upgraded Bendix Wingman Fusion system integrates radar, cameras and braking system data to help drivers detect and avoid any potential hazards on the road ahead.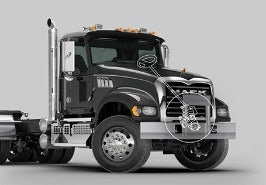 INTERIOR
Mack® Command Steer
Command Steer monitors road variations at 2,000 times per second to maintain stability in rough terrain and high winds and can reduce driver effort by up to 85%.
Additional Storage
Oversized cup holders fit large drinks and there's room for keys, devices and more in the easy-to-clean unit.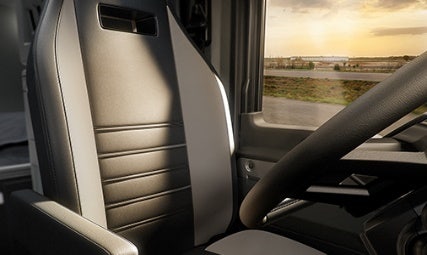 Mack-Exclusive Seats
We partnered with Sears Seating to build seats that improve driver comfort and support, while taking on daily wear and tear.
Steering Wheel Controls
Built to work and designed with purpose, automotive-inspired controls make operating Pinnacle easy, safe and comfortable.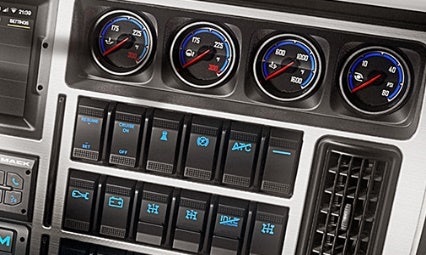 D-Panel Gauges
Customize the dash with 4 optional auxiliary gauges.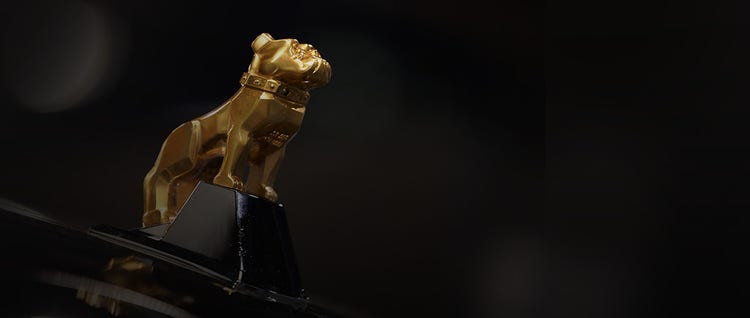 Build your own.
With Truck Builder, you can customize your Mack truck from the frame up.