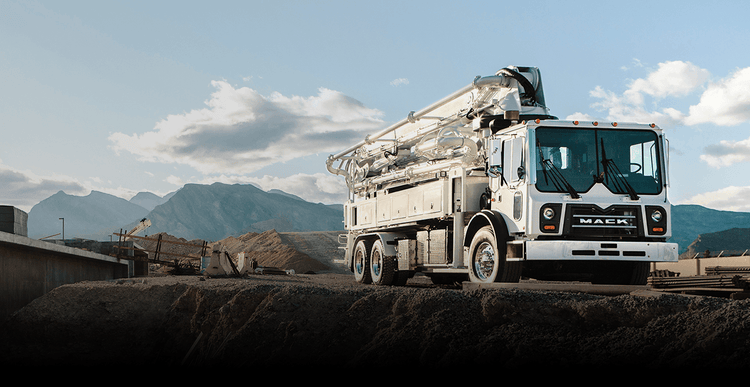 TerraPro®
The toughest cabover in the industry.
Capability
Pump up the Power
The Mack MP®8 engine and mDRIVETM HD transmission. With Mack's acclaimed integrated powertrain, the strongest tool on your jobsite just got stronger–and easier to use.
Integrated Powertrain
Deliver optimum performance, increased fuel efficiency and lower maintenance costs.
mDRIVE™ HD
Optional 13- and 14-speed creeper gears help maximize fuel efficiency and ease driver fatigue.
Mack's MP®8 Engine
Finish pump jobs faster with up to 505 available horsepower in the legendary MP8.
Versatility
Tackle any job.
TerraPro's chassis offers powerful support for hard work. Built tough to withstand the full abuse of refuse and vocational applications, TerraPro packs maximum payload into a compact overall dimension.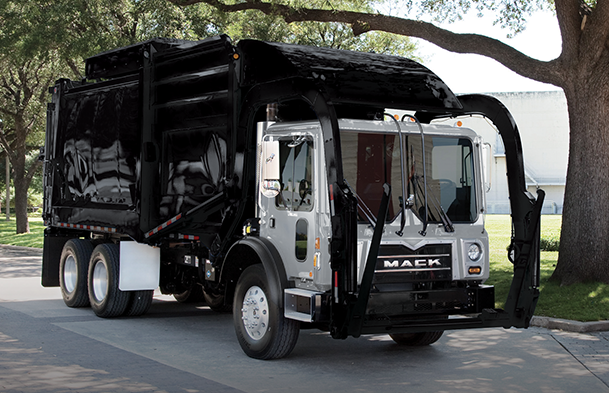 Maneuverability
Master tight spaces.
The compact design makes TerraPro ideal for navigating even the most congested neighborhoods safely and efficiently.
Shorter truck length for improved maneuverability.
Slimmer cab width slips into narrow spaces.
Shorter length from bumper to back-of-cab gets you closer to the job.
Visibility
See more. Stay safe.
TerraPro has the most forward window glass in the industry, creating superior forward visibility so you can keep pedestrians, other vehicles and the jobsite safely in view.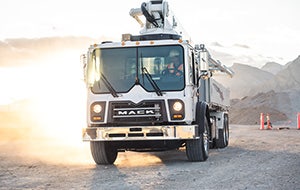 Concrete Construction
Concrete pumping and conveyor belt configurations help TerraPro power construction jobs.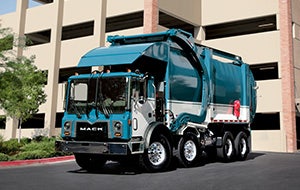 Front Loader Refuse
TerraPro excels in front-loading for commercial and industrial business applications.
Rear Loader Refuse
Perfect for on-the-go commercial and municipal jobs.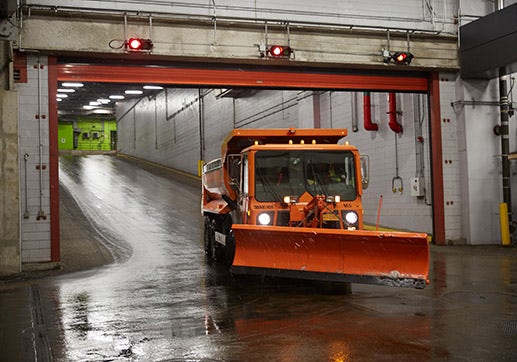 Special Applications
The versatile and heavy-duty TerraPro is ideal for special applications like salt spreaders, cable hoists, tankers and grapples.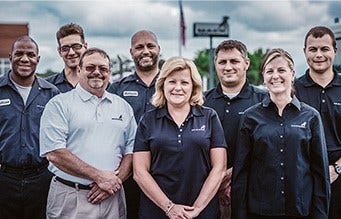 Connect With Us
With our extensive network of Mack dealers, there's always a dealer nearby to help you get the service and advice you need. Reach out to your local dealer today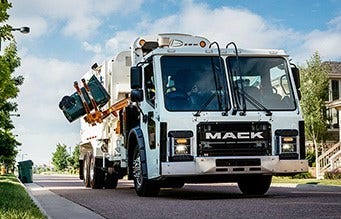 Request a Quote
Connect with your local Mack Trucks Dealer and get a custom quote that includes the latest available financing offers and incentives.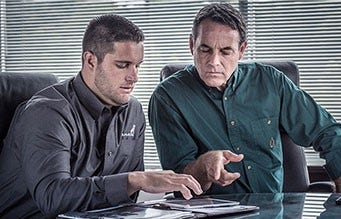 Current Incentives
Get the latest deals from Mack through Mack Financial Services. Working together, we'll help you build your business and your bottom line.