TerraPro
Tough, compact and efficient, TerraPro has the power and versatility to tackle the toughest jobs.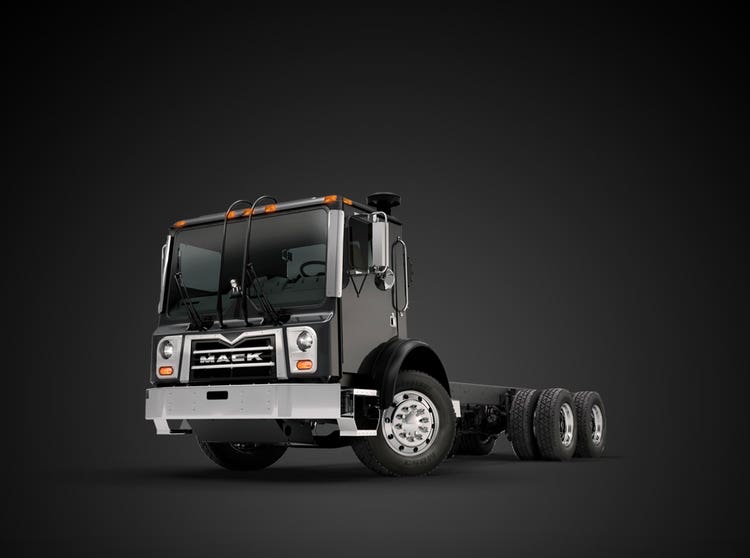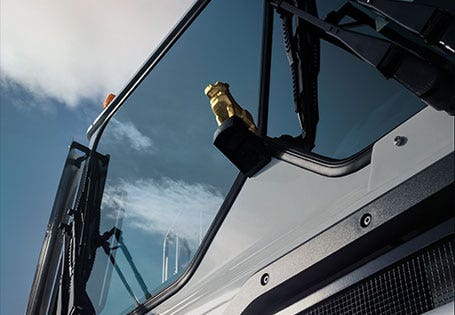 EXTERIOR
Windshield and Mirrors
Experience exceptional visibility.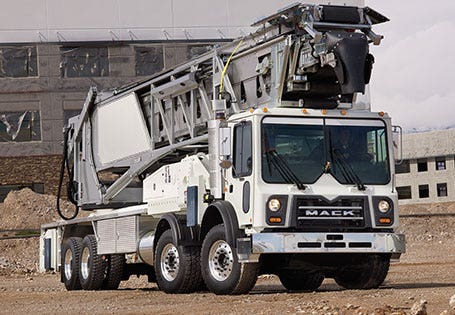 EXTERIOR
Body-Ready Electrical System
Reduce installation time and ensure reliability no matter the configuration you choose.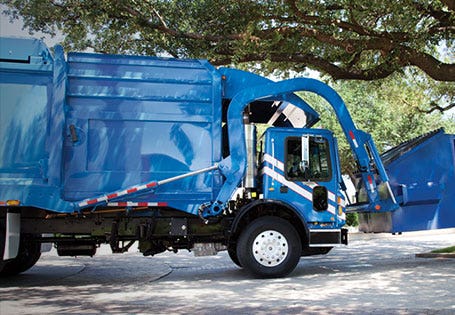 EXTERIOR
Large Door Openings
Climb in and out of the cab quickly and comfortably.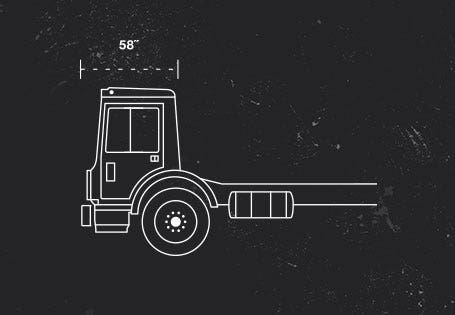 EXTERIOR
Compact Cab
Maneuver into and out of tight spaces with safety and ease.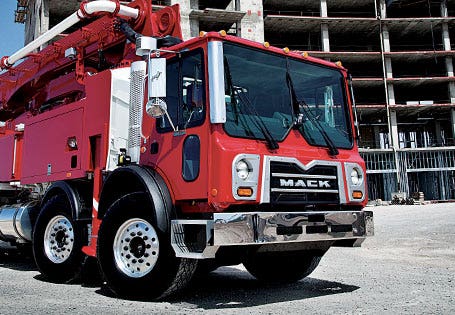 EXTERIOR
Ground Clearance
Front approach angle makes even steep inclines simple to handle.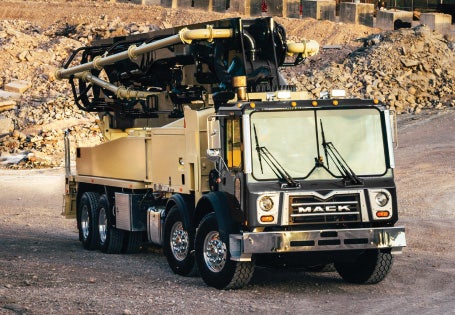 EXTERIOR
Front Axle Configuration
Single, tandem or tri-steer, there's an axle configuration for your job.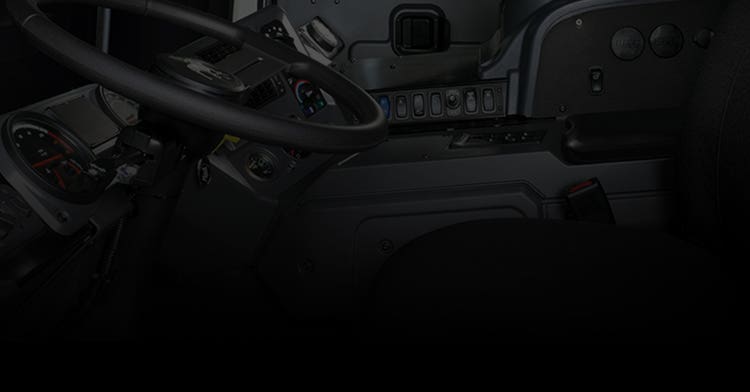 Driver Environment
A true Mack workhorse, TerraPro® is designed to keep drivers comfortable and focused from the first stop to the last.
Single-Driver Operation
Optimized cab layout for single-operator applications.
Clear, Readable Gauges
Straightforward gauge design gets drivers the information they need.
Integrated Controls
Built-in locations for joystick and a mounting space for body control devices make installation simple.