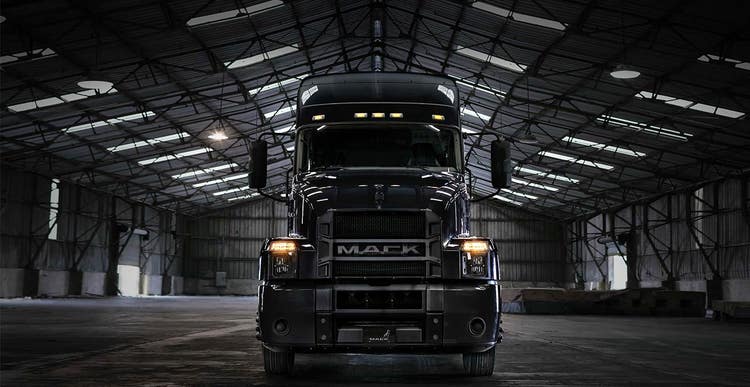 Mack Anthem®
Rediscover an American legend.
We are Mack. This is our Anthem.
With bold design, tough engineering and a highly comfortable interior, Mack Anthem® is built for your business and designed for drivers.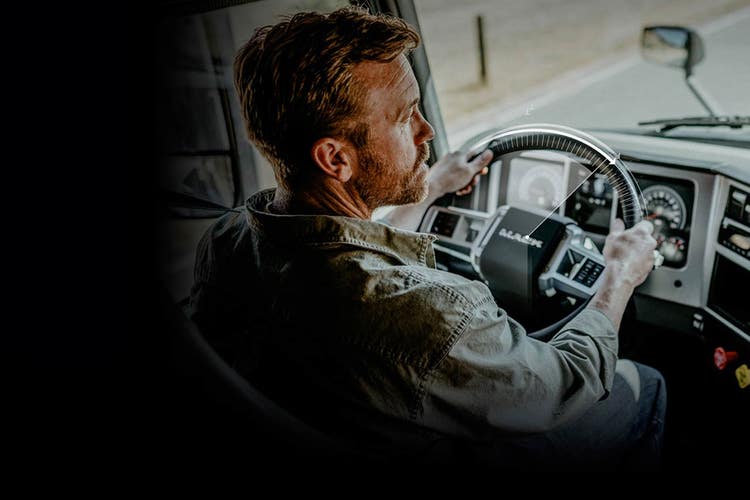 Featuring
Mack® Command Steer
Discover how this breakthrough in driver-assist technology delivers less strain on your driver and more productivity for your business.
Eases Driver Effort
By reducing driver effort by up to 85% and reducing driver strain by up to 30%, Command Steer helps reduce the risk of long-term injury.
Stays the Course
Command Steer holds the lane during unexpected course changes to help drivers stay on track and on time.
Improved Maneuverability
With feather-light steering at low speeds, getting in and out of loading zones is quick and easy.
MACK COMMAND STEER
Return to Zero
During parking, reversing and other low-speed maneuvers, the steering wheel automatically returns to zero, saving drivers from wear-related injuries.
MACK COMMAND STEER
Holding the Lane.
With Command Steer, drivers don't need to continuously compensate for drifting caused by gusts of wind or banked roads while driving at highway speeds.
MACK COMMAND STEER
Against the Wind
By monitoring road variations at nearly 2,000 times per second to help maintain directional stability on rough terrain, in high winds and even blowouts.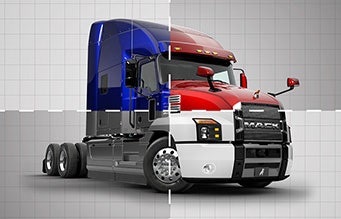 Build Your Anthem
Build your truck to fit the needs of your business. With Truck Builder, you can customize your dream truck from the frame up.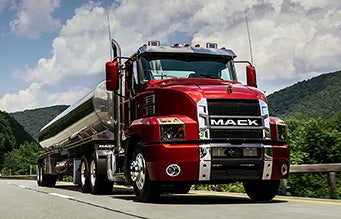 Request a Quote
Connect with your local Mack Trucks Dealer and get a custom quote that includes the latest available financing offers and incentives.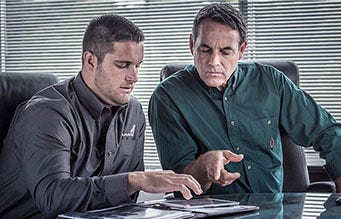 Current Incentives
Get the latest deals from Mack through Mack Financial Services. Working together, we'll help you build your business and your bottom line.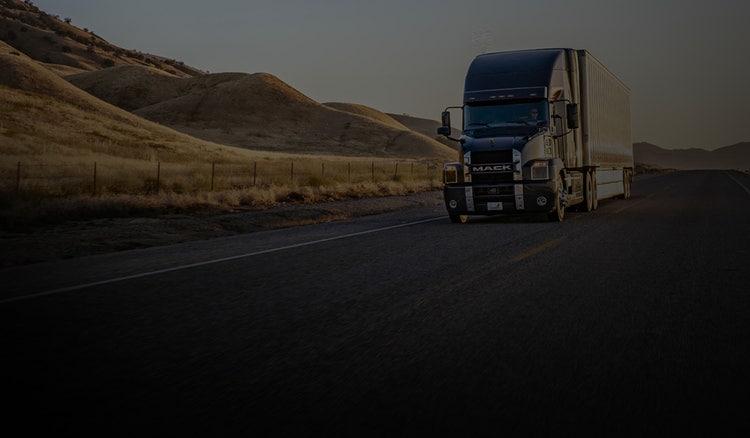 Built for your business.
Efficient in every sense of the word, Mack Anthem® saves on fuel and reduces maintenance costs while maximizing uptime—and your bottom line.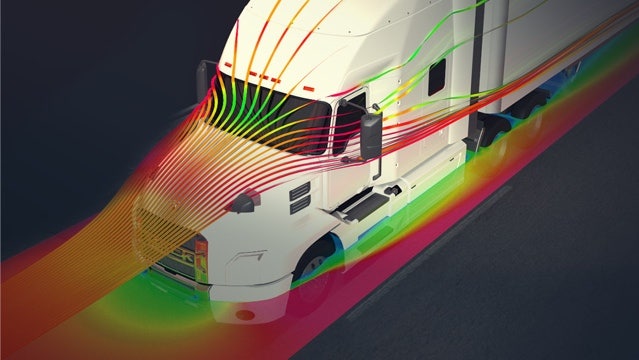 https://www.youtube.com/embed/zNU1tj1zpCw
https://main--vg-macktrucks-com--hlxsites.hlx.page/media_15de2cf18673d7e6471c5fcfb3611714b9f9aad31.mp4
Fuel Efficient
Aerodynamic never looked so Mack.
Mack Anthem challenges the expectations of aerodynamic design with a bold look that dramatically improves efficiency.
Easy Maintenance
Smart serviceability.
Mack Anthem's tilt-assist hood and functional, modular design allow service professionals to access, repair and replace components more quickly.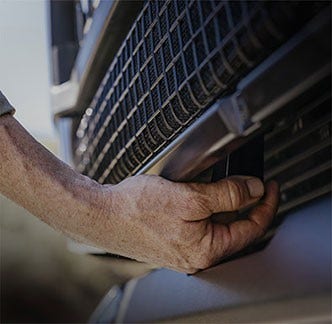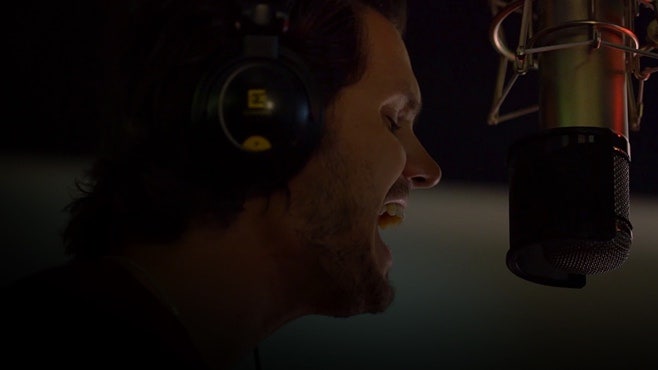 https://www.youtube.com/embed/O_7Q5vwQFjUss
https://main--vg-macktrucks-com--hlxsites.hlx.page/media_11fbd369eea17fc198387fc1d60d2dae414122088.mp4
An American Road Song
"Red, white and blue rolling down the blacktop."
Mack teamed up with singer-songwriter Steve Moakler to create a true American road song dedicated to the hardworking drivers of the highway, "Born Ready."
Command
Control at your fingertips.
Mack Anthem's instrument panel and steering wheel give drivers total confidence and control in the cockpit. Built to work, the automotive-inspired controls make operating the Mack Anthem easy, safe, and comfortable.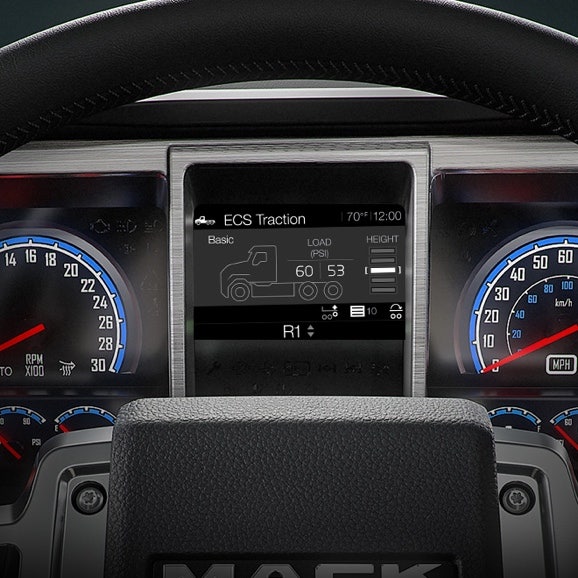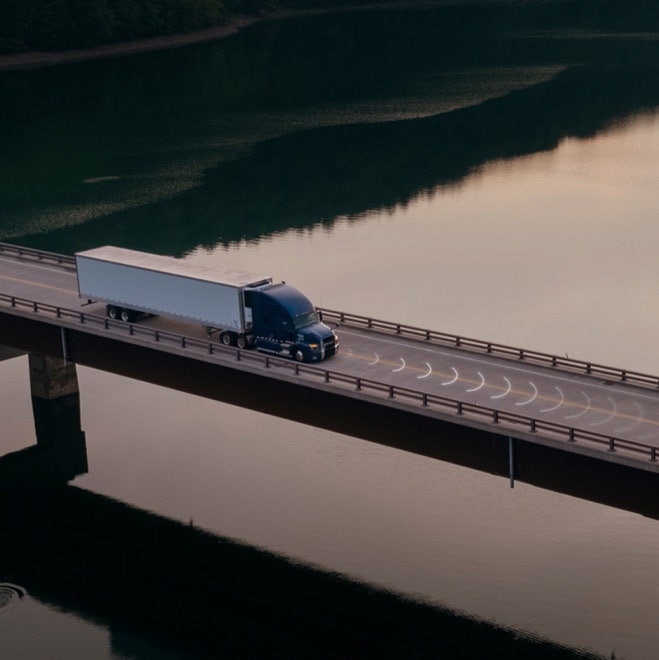 Safety & Technology
Bendix® Wingman® Fusion™ 2.0
The upgraded Bendix Wingman Fusion 2.0 integrates radar, camera, and brake system data to help drivers detect and avoid any potential hazards on the road ahead.
Stationary and Moving Automatic Emergency Braking (AEB)
Increased AEB Speed Reduction
Multi-Lane AEB
Lane Departure Warning
Right Hand Blind Spot Detection
Alert Prioritization
Comfort
Home away from home.
Mack Anthem's spacious cab, stand-up sleeper, premium materials, and amenities create an interior that's as comfortable as it is functional.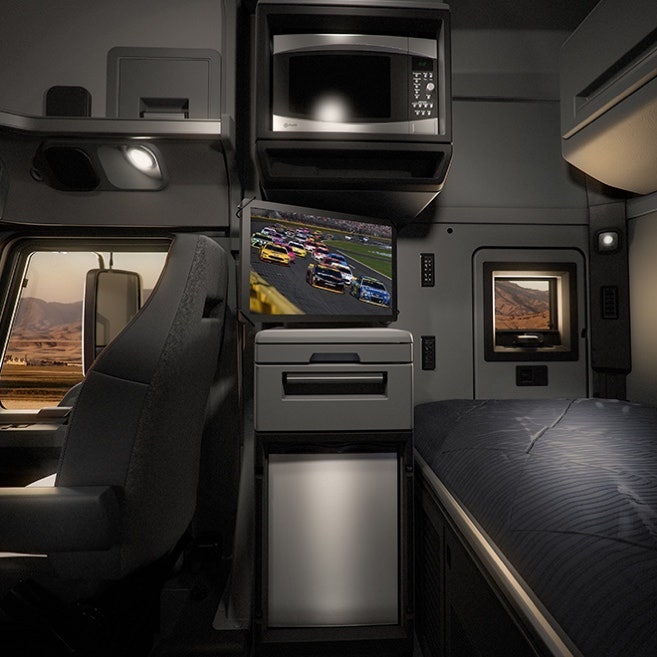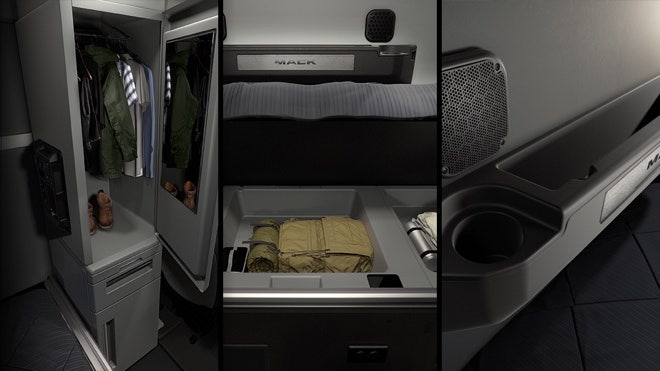 Utility
Everything in its place.
Mack Anthem offers cabinets, work surfaces, wardrobes and shelving to keep the living space organized, functional, and ready to work.